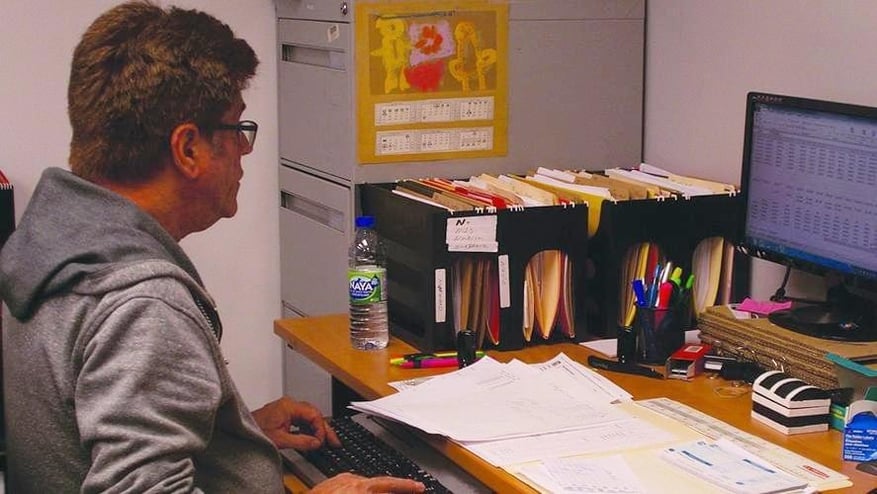 Do you run a family-owned business? It's hard work. You probably find there aren't enough hours in the day, days in the week, weeks in the month, and so on. Owning and operating a small business certainly has it's rewards, but the challenges of doing everything yourself can be near-impossible to maintain over time.
As a result, many small business owners have turned to outsourcing certain aspects of their operations. From website design and marketing to bookkeeping and accounting, outsourcing has become a viable way for business owners to carve out more time, improve efficiencies, and prepare for growth.
Although the first steps toward outsourcing can be time-consuming, the rewards of using outside professionals to streamline your back-office activities are compounding.
Here are 4 Reasons to Outsource Accounting
1. Catch the Books Up
Unless you are trained in accounting and bookkeeping, you probably don't necessarily enjoy all of the associated tasks. As a result, you may procrastinate a bit, which can lead to a backlog of book duties. By outsourcing your accounting, you can leave it to the professionals to catch up your books, identify any mistakes, and implement more efficient systems moving forward.
2. Focus on Growth
The primary goal for any business is to be successful, right? Rather than hiding in the back office, focus on managing your employees, streamlining operations, and developing better customer service.
3. Harness a Team of Professionals
Do you need a bookkeeper to start? Maybe you simply need tax preparation right now? But what about down the road as your needs change? Seek out an accounting service that will provide current services to fit immediate needs, as well as any potential requirements in the future to avoid piecemealing services between different vendors.
4. Leverage Proactive Business Advice
The consistent ebbs and flows of small businesses require different strategies at different times. An accounting service can provide actionable business advice based on tax regulations, monthly reports, and forecasts.
When to Outsource Accounting
For every small business, the right time to outsource is different. You may have a family member or employee taking on the current bookkeeping and accounting activities, or you have tried to fit them into your already busy schedule. When you or your employees are unable to manage the day-to-day responsibilities of the business satisfactorily, it's probably time to consider outsourcing.
Don't wait for mistakes to pile up or opportunities to pass you by before deciding it's the right time for professional accounting help. We suggest outsourcing activities that pull you away from growing your business from the start. Even if you've been handling the books from the beginning, however, transitioning from in-house to outsourced bookkeeping and accounting is not as complex as you may think.
To get started outsourcing accounting for your small business, contact us for a no-obligation consultation today and download our Accounting Cost & Value Comparison.