Is Small Business Accounting Worth It?
January 17th, 2023 | 6 min. read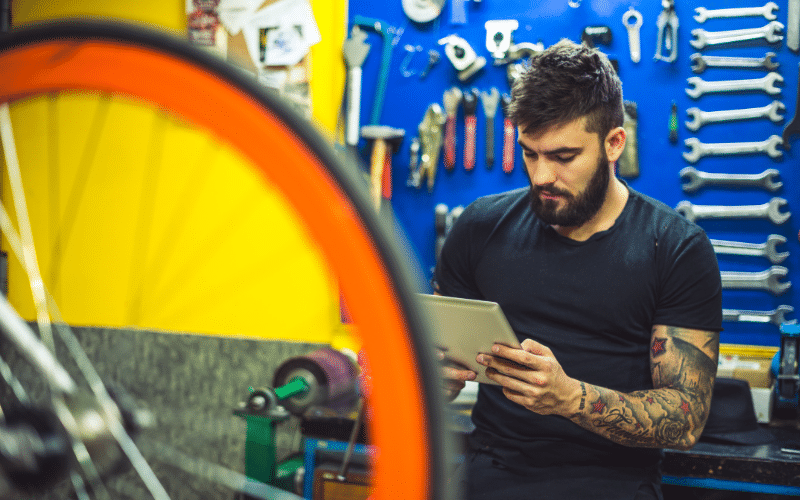 Business accounting is no simple task, nor is it cheap to implement correctly. However, as a small business owner, you understand that accounting is required. You have a few options:

Hire an in-house accountant who will exceed your accounting budget




Do your own accounting, which can leave you confused, overworked, and facing errors with major consequences




Outsource your monthly accounting to an expert



If you're considering outsourcing your accounting, you may ask, "Is it worth it?" It's not a "one size fits all" solution, and some businesses may benefit more than others.
At CSI Accounting & Payroll, we've been the go-to experts on monthly accounting for more than 50 years. That means we know how to answer some of the most-asked questions about the value of our services:
Will outsourced monthly accounting be valuable to me? Can it save me money?

What might monthly accounting cost me?

I'm not ready to outsource. Can I do my own business accounting?

The Value of Monthly Accounting

Value isn't what something costs; it's what you get out of it. So, what do you get out of monthly accounting?
Monthly accounting is more than just bookkeeping. It's an opportunity to strategize your decision-making throughout the year and reduce your tax liability.
Strategic Decision-Making

A monthly accountant goes beyond what an annual tax accountant can provide. Monthly accountants are in your books year-round, meaning:
They are actively following how your business decisions will affect your tax season. You won't have any surprises come springtime.
You will receive monthly financial statements that directly line up with the professional bookkeeping they provide. If bookkeeping is done incorrectly by a non-professional, an accountant can't give you accurate statements!
You will receive

expert advice

based on your monthly financial statements (as well as answers to questions you bring forward.)
Reduced Tax Liability
Taxes are a major aspect of your meetings throughout the year. That's right: taxes should be planned for year-round, not just during tax season. An annual tax accountant can't properly help you plan your taxes if they only meet with you once per year.
CSI includes the full tax package: planning, projection, and preparation. While we can discuss your taxes as much as necessary, we typically have two major tax discussions per year. At the end of each tax planning meeting, you should have a tax projection.
Plus, an outsourced accountant who is in your books on a regular basis knows your business well enough to make the occasional tax credit suggestion. The value of this can be astronomical! Learn how one of our clients, Sports Page Bar & Grill, took advantage of a credit that helped the business bounce back from COVID shutdowns.
The Cost of Monthly Accounting

Keep in mind, your accounting fee with CSI may be higher than just using a bookkeeping service or just using an annual tax accountant. However, as mentioned in the section above detailing the value of monthly accounting, our service is more inclusive. Your accounting fee includes:

Bookkeeping services

Monthly financial statements

Monthly meetings to review statements, plan for taxes, and get expert advice

Unlimited contact with your accountant via phone, text, or email

Annual tax preparation and filing

Audit representation

Monthly Fee Determination



Much like how monthly accounting isn't the right solution for every business, it's also not the same price for every business. So, how can you get an idea of what your monthly fee might be?

Our accounting fee is based on your accounting activity and the complexity of the work involved. Read more about the factors that influence monthly accounting rates, plus the average fees of our client base.
Doing Your Own Business Accounting

If you're not sold on outsourcing your accounting, it might be because you haven't reached enough business activity to get value from it yet. That's perfectly fine! There will eventually come a day when it will be a good fit for you.
However, if you just want to do your own accounting to save money, you might be surprised to hear this isn't your best option. There's a lot more that goes into doing your own accounting than you might think, and you will still incur different expenses.
Ultimately, you can do your own accounting. However, you will be fully responsible for mistakes - and the more activity your business has, the higher the chance of error. If you don't have a background in accounting, this is a major risk to your business.
You should also heavily consider the value of your time. If you outsource your accounting, you get more free time and more time to increase your business's profitability.
Outsource to a Monthly Accountant
Is outsourcing monthly accounting worth it? When you weigh out the accounting options you have, only you can determine the best one for your business.

Hopefully, this article informed you enough about the value of monthly accounting, the cost of monthly accounting, and what it takes to do your own accounting to make your decision.

It also helps to look at accounting as an investment rather than an expense. In fact, a monthly accountant can even help you cut out unnecessary expenses!

If you want to talk with a professional about if CSI Accounting & Payroll can be a good fit for you, click the button below for a free consultation.


If you're not ready to talk or are still hoping to do your own accounting, here's a good place to get started: download the Small Business Accounting Kit by clicking the image below.

Brian began working at CSI in 1996, and he purchased the business in 2002. As Owner, his primary role is in the management and growth of the firm. Since 2002, the firm has more than quadrupled in size. In 2009, Brian started CSI's payroll service to complement CSI's accounting and tax services. Brian received his Bachelor's degree from the University of North Dakota, with a double major in Accounting and Financial Management. He's a member of both the National Society for Tax Professionals and the National Society for Accountants, and he serves on the board of directors for the Professional Association of Small Business Accountants, where he was once president. Brian also serves on the business advisory council for Opportunity Partners, an organization that helps people with disabilities find employment. He's also contributed to several business books, including Six Steps to Small Business Success and The Lean Mean Business Machine. Fun Fact: To help put himself through college, he used student loans, delivered pizzas, and worked summers in a salmon processing plant in Alaska.