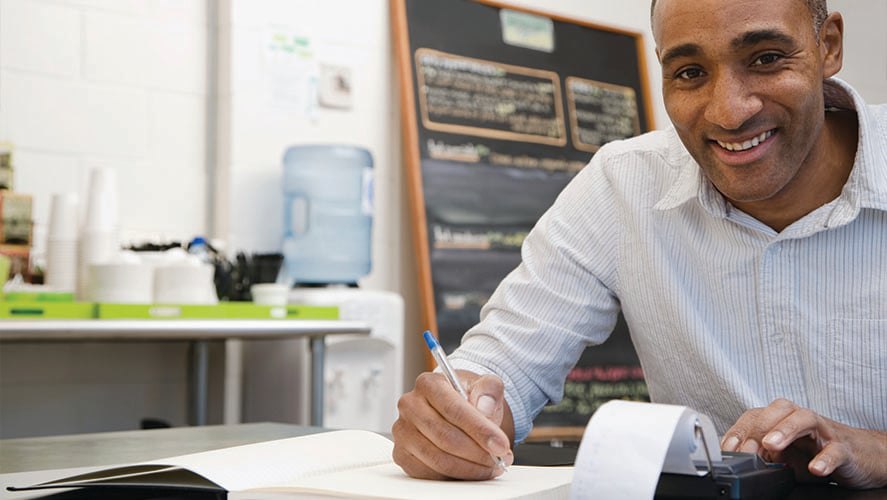 Decision to Change Accountants
Contrary to popular belief, changing accountants for your small business does not have to be difficult, time-consuming, or awkward. With the right approach, changing accountants can be easy; so don't compound any issues by delaying the process.
Business owners change accountants for various reasons including poor communication, lack of performance, and failure to provide business advice. If you're wondering about making the switch but you're still a bit hesitant, check out our blog on overcoming some of the common fears we hear from small business owners.
Additional Resource: Checklist for Evaluating Your Current Accounting Service
How to Change Accountants
The process for changing accountants is actually rather simple. The first step is to choose a new accounting service to work with. Prior to setting out on a search, list the reasons why you're disappointed with your current accountant. Use the list throughout the process of finding a new accountant.
---
Wondering how to make the best choice between hiring an in-house employee or
annual accounting service vs. hiring a monthly accounting firm? Download our guide today!
---
1. Find a New Accountant
To help you separate the quality accounting firms from the mediocre ones, here's a short list of characteristics to look for:
Strong communication skills
The best way to evaluate a new accountant is to schedule a consultation. Most accounting firms will offer a free, no-obligation meeting to see if the match is right. Experienced firms will encourage this meeting to be in-person, either at your business or in their own office.
Experience working with businesses in your industry
Ask potential accountants about their experiences with clients in your specific industry. Top-notch accounting services also provide proactive business advice, which requires a deep understanding of what makes your business tick.
Consistent reviews from other small business owners
Spend some time doing research before you make the change. In addition to researching accountant reviews online, ask your friends and colleagues for recommendations.
Additional Resource: What to Look For in an Accounting Service
2. Inform Your Current Accountant
You can do this on your own or with the help of your new accountant. It's important to establish dates you will end service with your current accountant, settle any unpaid bills, and help facilitate record exchange by providing full contact information for the new accountant.
In many cases, this step becomes a roadblock for business owners thinking about making a change. Don't let potential awkwardness stunt the growth of your business.
3. Set Goals With Your New Accountant
Working with a new accountant is a great time to set goals for your business moving forward. Let them know why you switched to their service and set expectations for the partnership. That way, you'll both be able to focus on financial stability and growth opportunities for your small business.
Changing accountants for your small business isn't as hard as it may seem. As with any business endeavor, professionalism and a sense of purpose can make the accounting switch stress-free.
Thinking about switching accountants but you're not quite sure which level of service is right for your business? Download our Accounting Comparison for Small Businesses!