How to Change Accountants
April 27th, 2022 | 6 min. read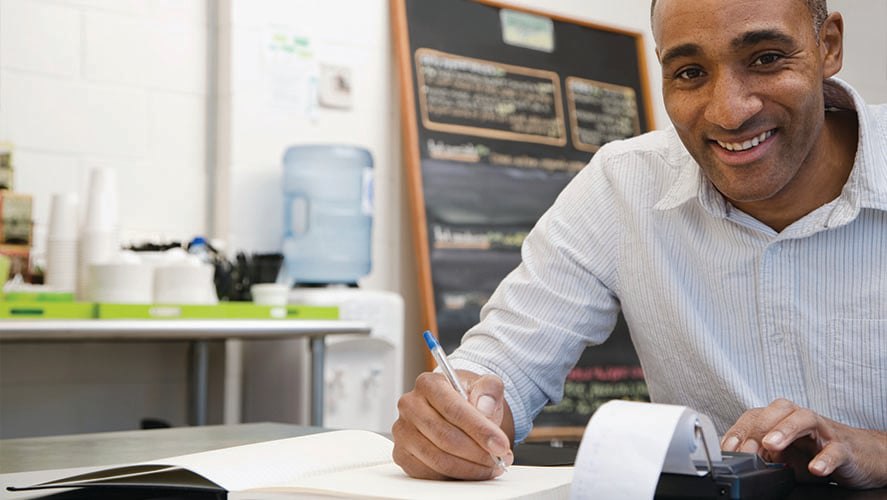 Do you ever wonder if there's an accounting firm that's a better match for your small business than your current one? Chances are, there probably is. If you're considering switching, then you already have enough of a reason to take the next step - as scary as that seems.
CSI Accounting & Payroll has talked to thousands of small business clients over the past several decades. When new clients express their concerns with their prior accounting firms, they're usually mentioning communication issues - and the surprises, confusion, and frustration that they cause.
Small business owners who want to know more about how to change accounting firms asked us:
How do I feel confident in my decision to change accountants?
What steps do I take to change accounting firms?
Feeling Confident in Your Decision to Change Accountants
Business owners change accountants for various reasons - poor communication, lack of performance, and failure to provide business advice. If you're wondering about making the switch but you're still a bit hesitant, check out overcoming the common fears we hear about switching.
Contrary to popular belief, changing accounting firms for your small business does not have to be difficult, time-consuming, or awkward. With the right approach, it can be easy; so don't compound any issues by delaying the process! Many of CSI's clients find a sense of relief after the change has been made and express the feeling that they should have made the commitment sooner.
Remember, there isn't a perfect time to switch accounting firms, but if you're already thinking about making a change, it's probably a good indication that you should trust your instincts.
3 Steps to Change Accounting Firms
The process for changing accounting firms is actually rather simple. Before you set out on a search for a new accounting firm, list the reasons why you're disappointed with your current accounting firm. Use this list throughout the process to remind yourself of the reasons why you need to switch.
1. Find a New Accounting Firm
Nobody is going to burn a bridge if they don't know where they're going next! To help you separate the quality accounting firms from the ones that under-deliver, here's a list of characteristics to look for:
Strong communication skills. You should be able to contact your accountant as much as you need for no additional fee. Many firms charge by the minute for asking questions, but quality ones know that allowing questions now means fewer things to fix later. The best way to evaluate a new accounting firm is to schedule a consultation to see if the match is right

, and most firms offer this for free and with no obligation.



Experience working with businesses in your industry. Ask potential accountants about their experiences with clients in your specific industry. Top-notch accounting services also provide proactive, industry-related business advice, which requires a deep understanding of what makes your business tick.


Relevant credentials. You can't put a price tag on expertise. Look for accountants who are Enrolled Agents (specialized in tax issues) or Certified Public Accountants (well-rounded accounting knowledge). Some accounting firms don't invest in continued education for their accountants, while others will regularly attend conferences and stay on top of tax laws and strategies.


Consistent reviews from other small business owners. Spend some time researching before you make the change. With so many fraudulent reviews out there these days, be sure to look for authentic ones: ones that are linked to real profiles, mention specific details or their business's name, and are posted consistently over time or after events like tax season, as opposed to reviews that seem to come in bulk out of nowhere.


Ample service coverage. Does your accounting firm do everything that you need it to do? Most accountants just file annual taxes, and many others will only offer monthly accounting. If you're outsourcing several services, why not simplify the number of companies you have to be in contact with on a regular basis? Take payroll, for example - there are

many benefits to bundling accounting and payroll under one roof.
2. Inform Your Current Accounting Firm
If you haven't had a falling out with your accountant, informing them that you're moving forward with a different accounting firm can feel like a high school breakup - meaning you wish you didn't have to do it. (Unfortunately, you do.) It can feel awkward, and you might worry that they'll try to negotiate when you know it's over.
While you can have this conversation on your own, your new accounting firm may be willing to assist you in this process to:
Establish the date you will end service with your current accounting firm
Settle any unpaid bills
Facilitate record exchange by providing full contact information for the new accountant
In many cases, this step becomes a roadblock for business owners thinking about making a change. Don't let potential awkwardness stunt the growth of your business.
3. Set Goals With Your New Accounting Firm
The beginning of working with a new accounting firm is a great time to set goals for your business moving forward. Let them know why you switched to their service and set expectations for the partnership. That way, you'll both be able to focus on financial stability and growth opportunities for your small business.
In established accounting firms, there will be meetings in place to set you up for success. An accountant should understand your business inside and out, help you establish best practices, and outline a plan to work toward your goals.
Explore CSI Accounting
& Payroll as an Option
While coming to the realization that you need to switch accounting firms may not be the most difficult thing in the world, actually making the switch can be intimidating enough to keep you complacent in your current accounting solution.
Having to choose an accounting firm that's a better fit for you, facilitatng that breakup conversation with your current accountant, and setting the stage for the future with your new accounting firm aren't as hard as they may seem. As with any business endeavor, professionalism and a sense of purpose can make the accounting switch stress-free. And having the right accountant by your side doesn't hurt!
If you're interested in having a discussion to see if we can be a good fit for you, click the button below for a free consultation.
Not ready to have a conversation yet? Be sure you know if the cost of monthly accounting lines up with your business! Click the button below to learn more about the variables that make up your monthly fee.
Brian began working at CSI in 1996, and he purchased the business in 2002. As Owner, his primary role is in the management and growth of the firm. Since 2002, the firm has more than quadrupled in size. In 2009, Brian started CSI's payroll service to complement CSI's accounting and tax services. Brian received his Bachelor's degree from the University of North Dakota, with a double major in Accounting and Financial Management. He's a member of both the National Society for Tax Professionals and the National Society for Accountants, and he serves on the board of directors for the Professional Association of Small Business Accountants, where he was once president. Brian also serves on the business advisory council for Opportunity Partners, an organization that helps people with disabilities find employment. He's also contributed to several business books, including Six Steps to Small Business Success and The Lean Mean Business Machine. Fun Fact: To help put himself through college, he used student loans, delivered pizzas, and worked summers in a salmon processing plant in Alaska.