6 Reasons to Outsource Accounting for Your Auto Repair Business
March 7th, 2023 | 7 min. read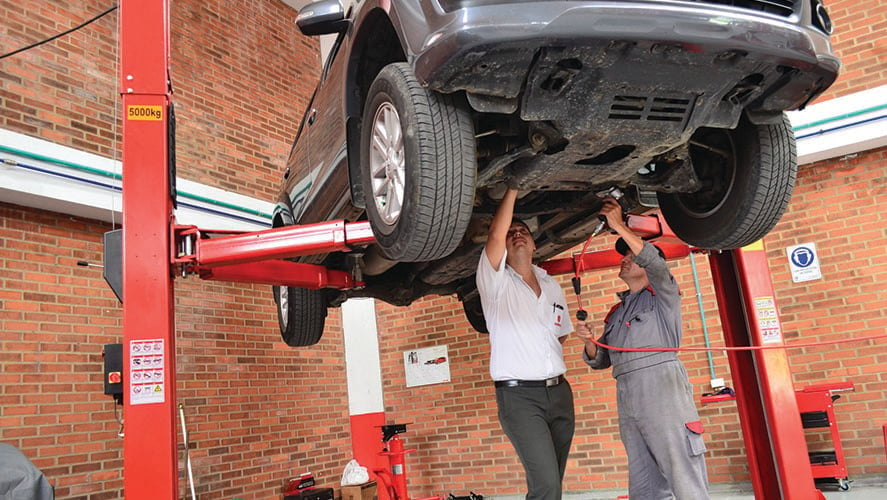 When it comes to running your automotive repair shop, you're the catch-all for certain daily activities. In this industry, that's the norm. However, there are only so many hours in a day, and your expertise is in your line of work - so why are you trying to do your own accounting when so much is at stake?
Rather than sacrificing your time and still risking falling behind on accounting, think about outsourcing your accounting to professionals with experience in your industry.
Speaking of industry experience, CSI Accounting & Payroll has been working with small business owners like you since the 1960s - back when our primary focus was auto repair shop accounting. We know what accounting for your industry looks like, and that's why we've gathered six reasons to outsource auto repair accounting.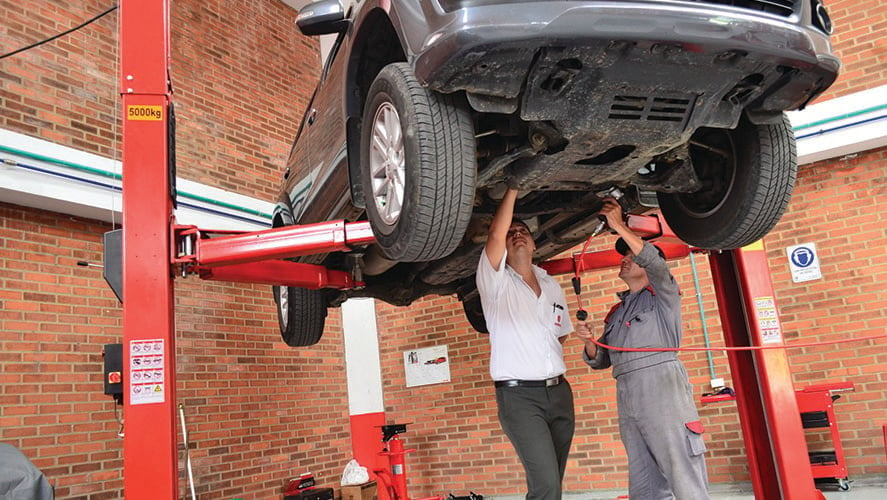 6 Reasons to Outsource Accounting for Your Auto Repair Business
1. Physical Demands of Repairing Vehicles
Working in an auto repair shop, even for an owner, is physically demanding work during the day. If you're lucky enough to be busy, that means you're probably unlucky enough to have to wait until the end of your day to work on your books.
Physical exhaustion doesn't leave your mind in the sharpest place at the end of the day. When you're tired, it's easy to become stressed - and for some people, extra stress can mean increased errors. Nobody - not even someone with a background in accounting - can jump into accounting at the end of a tiring day and expect to be productive. However, if you're not working with a professional, you don't really have a choice.
2. Mental Demands of the Auto Repair Industry
Dealing with mental cloudiness due to physical exhaustion is one thing, but stress can come from other industry struggles as well. For example, between other local shops, large chains, and dealerships, there's a lot of competition out there. That puts a strain on you when it comes to hiring and retaining employees, attracting new business, and providing the best experience possible for existing customers.
If you're pulled in different directions throughout the day, removing accounting from your plate can help you find some peace. After all, it's hard to focus on any task at hand if something is looming in the back of your mind.
3. Focus on Your Role as an Owner
Smart business owners know how to lead and when to delegate. Defining and sticking to your role provides stability for your business and encourages employees to achieve common goals by executing their roles. Don't try to be an owner, a technician, and an accountant all at the same time.
The health of your repair shop relies on maximizing profitability. Rather than working on back-office activities, focus on bringing customers in and training employees to increase average repair order figures. Without the time to concentrate on these responsibilities, the potential of your business will suffer.
Learn more about what goes into doing your own accounting here - and decide for yourself if you have the time to handle it all.
4. Support Before, During, and After Tax Season
You might find that you have a busy season if you get a lot of customers looking for help with winter tune-ups, for example. Accountants also face a busy season: tax season. Even if you're doing your own bookkeeping, you're still likely not doing your own taxes. If so, an annual tax accountant probably prepares and files your taxes, along with the business and personal taxes of many, many others.
An annual tax accountant may also claim to help with tax planning and projections, but the reality is that they can't do much besides record your accounting history because they only see your books annually. On the other hand, monthly accounting benefits you year-round with current financial statements and tax liability projections.
Staying on top of taxes is a full-time job in itself. Plus, there's the added stress of a potential audit. Stay ahead of the process by outsourcing your tax planning, preparation, and filing to the experts. Rest assured, you'll have solid backing with audit support should the government come knocking.
5. Proactive Business Advice from Experts
Expert monthly accounting services go beyond the numbers. Monthly accountants also provide proactive business advice for any stage of your business. Whether you are looking to invest in your current location, expand to new locations, or sell an existing business, you can use your accountant as a resource for strategic decisions.
An example of advice we offer that many auto repair shops find useful is our Matrix Pricing Template. With the industry becoming homogenized, you want to know the right way to price your parts and handle your payroll margins to stay in business.
6. Get Payroll Off Your Plate, Too
Accounting and payroll go hand-in-hand. Chances are, if you've been trying to handle your own accounting, you've also been trying to handle your own payroll.
At CSI Accounting & Payroll, we believe that for small businesses to be successful, they should outsource everything they can - at least until they grow enough to be able to take the task in-house with a dedicated professional. For now, it makes the most sense to bundle your accounting and payroll with one provider. Read about the benefits of having accounting and payroll under one roof.
Work With Experienced Auto Repair Shop Accountants
Many of our clients at CSI Accounting & Payroll don't recognize the burden of handling all of the accounting activities for their business until they're relieved of the pressures. Most also discover that they weren't executing the accounting duties as well as they thought they were.
Having a monthly accounting service on your team allows you to concentrate on your business and the daily activities of managing employees, increasing your customer base, and maximizing your profits. There's never a wrong time to bring in the experts, even if you've let the accounting activities slide for a period of time.
To see if CSI Accounting & Payroll can be a good fit for your auto repair business, schedule a free consultation by clicking the button below:
Not ready to talk yet? That's okay! In the meantime, check out these tips for the auto repair industry:
Brian began working at CSI in 1996, and he purchased the business in 2002. As Owner, his primary role is in the management and growth of the firm. Since 2002, the firm has more than quadrupled in size. In 2009, Brian started CSI's payroll service to complement CSI's accounting and tax services. Brian received his Bachelor's degree from the University of North Dakota, with a double major in Accounting and Financial Management. He's a member of both the National Society for Tax Professionals and the National Society for Accountants, and he serves on the board of directors for the Professional Association of Small Business Accountants, where he was once president. Brian also serves on the business advisory council for Opportunity Partners, an organization that helps people with disabilities find employment. He's also contributed to several business books, including Six Steps to Small Business Success and The Lean Mean Business Machine. Fun Fact: To help put himself through college, he used student loans, delivered pizzas, and worked summers in a salmon processing plant in Alaska.