How to Increase Average Repair Order for Your Shop [Quick Tip]
March 11th, 2023 | 5 min. read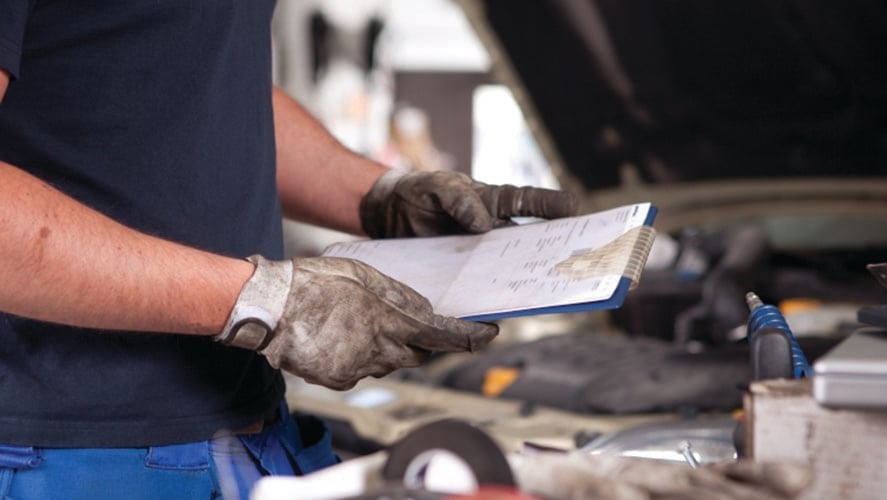 Owning an automotive repair shop means more than just completing services for customers; you also need to make sure you're profitable if you want to stay in business, much less grow your operation.

One of the most important indicators of a profitable repair shop is the Average Repair Order (ARO). Increasing and maintaining higher ARO allows your staff to work efficiently while making the shop more money in the process.

At CSI Accounting & Payroll, we've worked with small businesses for more than 50 years – and we actually started off specializing in auto repair shops! That means we know what metrics matter the most – like ARO – and how to get them to where they need to be. Here are five ways to increase your ARO.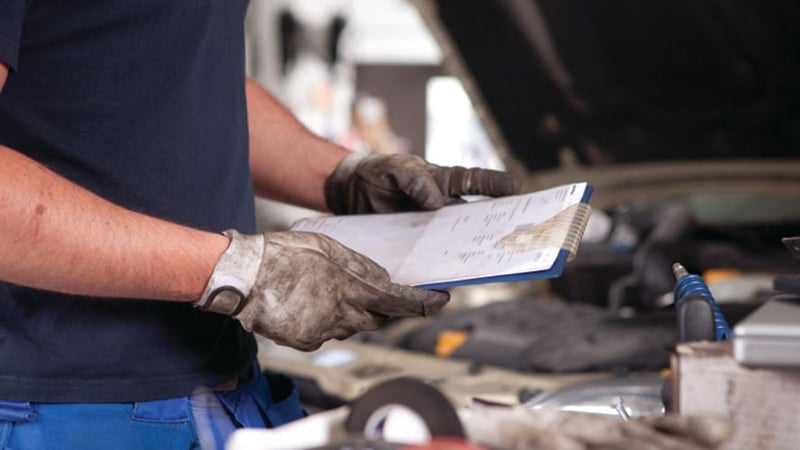 5 Ways to Increase ARO For Your Auto Repair Shop:
1. Target Quality Customers
There are two kinds of customers: discount shoppers and quality customers. While providing incentives to attract new customers is valuable, but you shouldn't use discounts for the sake of increasing car counts.

In your advertising efforts, target quality customers - ones who know the importance of regular maintenance and are willing to invest in their vehicles. These types of customers may be willing to opt-in to additional services and pay for higher-quality parts.
2. Use Manufacturers' Recommendations
Treat each visit from a customer as an opportunity to provide the best service possible. Don't hesitate to educate! This means reminding customers of the recommended service intervals for their vehicles and the reasons behind the recommendations.

Quality customers will take a proactive approach to taking care of their vehicles.
3. Inspect Each Vehicle
Inspections should happen on a consistent basis - even during those routine oil change jobs. Your customers choose to use a reputable independent auto repair shop for a reason; they expect you to diagnose potential issues on their vehicle when they bring it in for any service. Your national chain competitors have certainly started to take on this task, so you need to show your customers that you do it, too - but with the level of care that only an independent shop can provide.
It takes some extra time, but you may find that it's worth it. A thorough inspection of each vehicle will help increase ARO if you're servicing quality customers who take your recommendations into consideration.
4. Work Together
Technicians are focused on diagnosing and fixing vehicles - that's the bulk of their work. However, smart owners also train their technicians to be excellent communicators.
Once a technician assesses a vehicle, they must effectively communicate any issues to the service writer. With good information upfront, the service writer is able to relay important details to the customer, resulting in more sales of parts and services per vehicle. If details are missed, recommendations may never make it to your customers.
5. Remember the Little Things
It may be as small as a bulb for a dome light or a battery for a keyless remote, but those little add-on items certainly add up.
One of our clients at CSI Accounting & Payroll is the number one customer for light bulbs for his vendor. Why? He makes sure his staff identifies if any bulbs are out on customers' vehicles and that they ask if customers would like them replaced. Because the bulbs are inexpensive (around $5), he finds that most customers agree to have them replaced. Those few extra dollars per thousands of cars a year go directly to the bottom line.
Maximize Your Profitability With Experienced Auto Repair Accountants
When you own an auto repair shop, profitability is required to stay in business and grow your business. When you follow these five tips to maximize your Average Repair Order (ARO), you're in a much better position to be profitable. What comes next?
More activity means more accounting. CSI Accounting & Payroll has specialized in auto repair shop accounting for decades since we first opened, so we know how to handle your books, taxes, and metric tracking for your industry. Want to find out if we can be a good fit for your business? Click the button below to schedule a free consultation:
Not ready to talk yet? That's okay! Learn more about increasing profits for your auto repair business by downloading our Quick Tip Blog Series eBook below that goes over topics like:
Gross Profit Margins




Labor Rates




Online Reviews and Testimonials




Average Repair Order (ARO)




Car Counts, and more!



Brian began working at CSI in 1996, and he purchased the business in 2002. As Owner, his primary role is in the management and growth of the firm. Since 2002, the firm has more than quadrupled in size. In 2009, Brian started CSI's payroll service to complement CSI's accounting and tax services. Brian received his Bachelor's degree from the University of North Dakota, with a double major in Accounting and Financial Management. He's a member of both the National Society for Tax Professionals and the National Society for Accountants, and he serves on the board of directors for the Professional Association of Small Business Accountants, where he was once president. Brian also serves on the business advisory council for Opportunity Partners, an organization that helps people with disabilities find employment. He's also contributed to several business books, including Six Steps to Small Business Success and The Lean Mean Business Machine. Fun Fact: To help put himself through college, he used student loans, delivered pizzas, and worked summers in a salmon processing plant in Alaska.