As an employer, you know that payroll is much more complex than most people think it is. Aside from the basic adjustments, such as taxes and garnishments, do you know how your company's unique situation can influence your payroll prices?
You might be surprised to hear that the big-name payroll companies don't always offer better deals. Here are some things that payroll companies use to determine your payroll fees.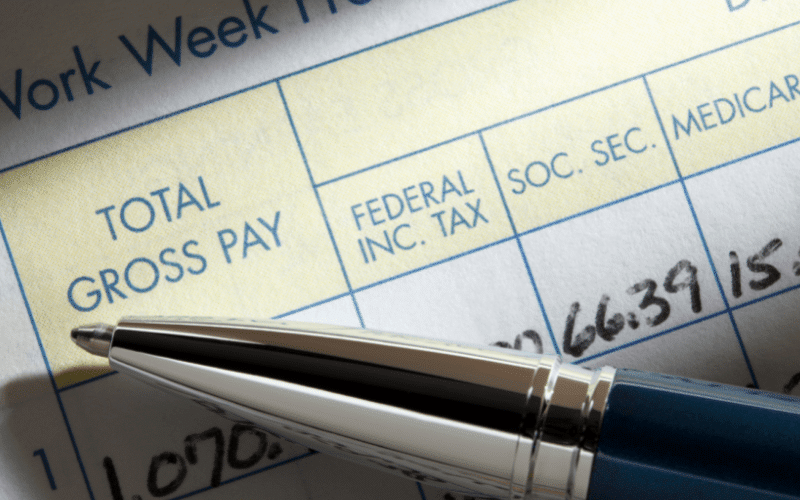 Causes of Payroll Fees
1. Multiple-state employers
If you set up payroll in multiple states, you will need to pay the associated fees and taxes for each state. Some states have several taxes, while others don't have any (not even state income tax!) Even on a smaller scale, some cities have different taxes than others. If you're hiring out of state for remote workers, you might find a company that offers accounting along with payroll to be helpful with relieving the associated tax nightmare.
2. Year-end fees for tax forms
Your employees are going to need their paperwork in order to do their taxes. This means they'll be needing things like W-2s and 1099s, which require additional processing from your payroll provider than your average pay cycle payroll.
3. Pay cycle frequency
The more often your payroll is processed, the higher the associated fees will be. It's more frequent work, so it just makes sense! This is why it will cost more to pay your employees weekly than it will to pay them monthly.
4. The number of employees on payroll
Most payroll providers will charge you more for having more employees on payroll for them to process.
5. New hire reporting
New hire reporting will also frequently come with an additional fee for the additional paperwork your payroll provider must process. Have questions about new hire reporting? Check out this blog post!
6. Amending quarterly returns
Here's one that can be avoided if you work with a trustworthy accounting and payroll provider. You should normally only need to amend a quarterly return if it was originally done incorrectly, but your provider will likely also charge you a fee. A quality partner like CSI Accounting & Payroll can help you do everything possible to avoid having to amend a return.
7. Checks or direct deposit
Do you pay your employees via checks or direct deposit? Many payroll providers will charge you extra fees associated with the costs of printing checks. CSI Accounting & Payroll offers check cardstock for free - as long as you print your checks at your office.

Have questions about payroll?
This isn't a complete list of every possible payroll fee, of course. If you have more questions, check out some other payroll topics on our blog! Not to mention, our payroll specialists are always available to help our clients with any questions that may come up. This is part of our highly praised interactive payroll program. Click the button below to see if we are a good fit for each other. We hope to hear from you!