Online Accounting Services vs. Local Accounting Firms
May 5th, 2022 | 9 min. read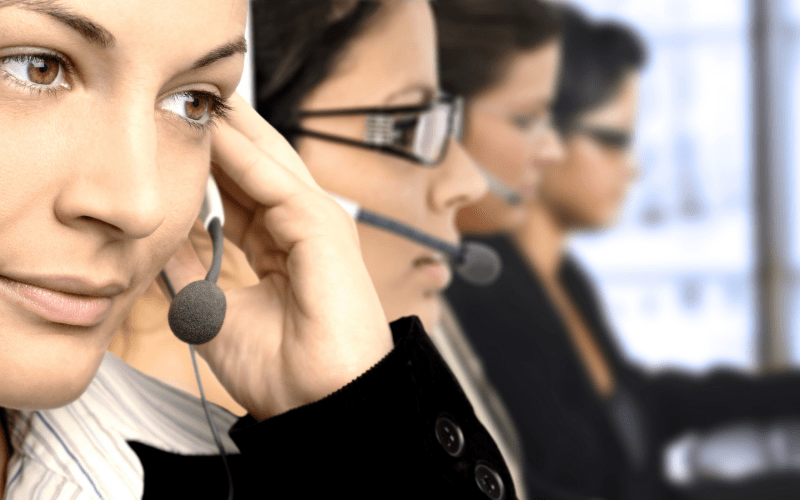 If you've been doing your own small business accounting for a while, do you ever worry that you're missing something or aren't capturing all of your deductions?
Your expertise is in running your business, so you know when it's time to place your trust in an accountant. But do you know the differences between using an online accounting service or a local accounting firm?
When you first consider outsourcing accounting, you'll see that big-name online services do a lot of advertising. We tend to trust names we recognize, so lots of business owners use big-name services because they assume one with a larger customer base must have better customer service or is more affordable. This is not necessarily true. If you trust other local vendors to help with your operations, why not trust a local accounting firm?
CSI Accounting & Payroll is an example of a local accounting firm. While we've been around for over 50 years and online accounting services are relatively new, we've already heard quite a bit about our differences that matter the most to our clients and to prospective clients who decided to stick with online options.
There are several options, but knowing the differences is key to determining what's best for your business.
Online Accounting Services vs. Local Accounting Firms
Are you currently doing your accounting in-house? Before you start examining the differences between online and local accounting services, you should understand the

three major categories

that online accounting services fall under:
Foreign-based online accounting service
Big-name (large conglomerate) online accounting service
Disjointed U.S.-based online accounting service
Customer Service
Online accounting services make promises about customer service and responsiveness, but these promises often fall through. While you may get a designated point of contact for their service, an issue occurs when you need to work with other companies as well (and therefore work with other "designated" points of contact) due to their lack of service offerings. See the section about combined services to learn more.
Aside from the point of contact, customer service for online services looks like this:
Foreign-based services typically work opposite hours than U.S. businesses do, and because of this, they communicate with a delay of one work day.
Big-name services are known to recruit independent contractors to do your work, and the big-name service doesn't check the contractors' work quality.
Disjointed U.S.-based services also deal with time zone communication issues between their own offices, meaning travel of information is slowed internally.
With a local accounting firm, you will often have a designated point of contact without the need to work with other services. You can pick up the phone with confidence, knowing that you can direct dial your trusted representative at no additional cost. Plus, they're already familiar with your business and ready to address any challenges or opportunities without the need for additional information.
A local accounting firm can be more responsive while eliminating the need to further outsource to other accounting-related services.
Trusted Reputation
The reputation of online accounting services varies a bit by the category you're working with.
Foreign-based services are associated with being inexpensive, but they are not trusted much since they're usually small and their names aren't known to the average U.S.-based small business owner. The reputation is positive for price, not quality or communication.
Big-name services have good reputations due to name recognition and advertising. You feel safety in numbers, knowing that many others use this service. You might also associate big names with a lower price. However, the big positives in their reputation often equal the big negatives. Y

ou may hear about others receiving poor customer service to try to remedy poor quality control.

Disjointed U.S.-based services have a smaller reputation, but they can be known for offering a more complete service than the other two online options. You may also tend to have more positive associations with U.S.-based businesses' quality, but you may expect the prices to be higher since they are not using foreign labor and are not big names.
When you work with a local accounting firm, you might still feel a level of concern with them not having a well-known reputation. It's hard to feel comfortable with reaching out when you don't know what to expect for customer service, price range, quality, or anything else! To find peace of mind, reviews are key. Read about CSI's reputation here.
Price
When it comes to price, you're usually getting what you pay for.
Foreign-based services and big-name services offer lower prices but don't offer a complete service package. If you work with them, you're typically just getting bookkeeping with little-to-no service flexibility. If you want to look into accounting, taxes, and consultation, you're going to pay a lot more overall.
Disjointed U.S.-based services can cost a bit more, but they can also offer more than just bookkeeping. You're paying more to get more, and you're also paying for U.S. labor rates.
It might come as a surprise that some local accounting firms like CSI can offer comparable prices to online providers, depending on your needs. While our price isn't the lowest, it is on the lower end if you consider everything our accounting fee includes.
Read more about how much a local accounting firm costs here:
Combined Services
As mentioned above, online accounting firms tend to specialize in just bookkeeping.
Foreign-based services and big-name services don't offer a complete service package, just bookkeeping. If that's all you need, then these are good candidates for you! Any packages will require you to fit into a box with what you're looking for. If you want to look into customized accounting, taxes, and consultation, you need to look elsewhere. Plus, you won't get quality tax strategy if your bookkeeping and tax planning aren't in tandem.
Disjointed U.S.-based services can offer more than just bookkeeping, but you're paying more to get more. You might run into some of the customer service issues mentioned above if different departments need to communicate your needs across different time zones.
Local firms like CSI will also include a wider variety of services. If your business needs payroll too, sticking with a local accounting and payroll firm allows you to combine services under one roof.
That means fewer points of contact, time saved, and bottom-line savings while bundling services. With fewer worries about payroll, accounting, and taxes, you're able to focus on the operational side of your business, not back-office paperwork.
Not to mention, CSI offers a discount for bundling accounting and payroll services!
Local Expertise
If you're a Minnesota-based business, there are plenty of tax laws and credits that can affect your business. However, if a service only deals with bookkeeping, this is already outside of the realm of what they offer.
Foreign-based services only deal with bookkeeping, so local knowledge doesn't apply. However, you're not able to meet face-to-face and might struggle to stay in contact in different time zones. This is something that you may be willing to deal with for a lower fee.
Big-name services will usually largely operate within the U.S., but they also just do bookkeeping. There will not be any face-to-face meetings, but there is less of a timezone struggle if you're not relying on a service to communicate between departments under different roofs throughout the country.

Disjointed U.S.-based services

may offer accounting services. They also operate within the U.S. and have accounting knowledge on a national level, but they still don't hone in on local laws to the same extent that local accounting firms do.
A local accounting firm has local expertise. CSI has over 50 years of knowledge of local tax laws and credits. The same goes for ones that apply to payroll, since we also offer that service. For example, in Minnesota, owners by default are not subject to unemployment tax and must opt in. CSI knows this, but a national name didn't know and was overcharging Minnesota businesses. We then performed amendments to help correct this.
While CSI works with businesses in the continental U.S., we can't claim to know the local laws of every area by heart. Local information will almost always be known best by your local accounting firm. We will, however, continue to do our research and keep up with the latest accounting news to best serve all of our clients.
Find the Right Fit.
When you don't know the differences between outsourced accounting options, it's difficult to make the best decision for your business. If you haven't had the chance to do your research, a company's reputation alone isn't enough to guide you.
Now that you're aware of the differences in online accounting services' and local accounting firms' customer service, partnership, services, price, and local expertise, you have the tools you need to make a more informed decision.
If a local firm seems to be the best route for you, make sure CSI Accounting & Payroll is on the list! Click the image below to request a free consultation.
Not ready to make that jump? We understand that it's a big decision, and you'll probably want to make sure we're a good fit for each other first.
This article was composed by a member of our staff who interviewed our experts to get the facts straight. Any uncited information found here came straight from a knowledgeable accountant or payroll specialist.