Have you been subjected to a tax return audit before, or are you curious about what leads to an audit? Here are the top 12 red flags that might lead the government to examine your tax return. Please note: these are in no particular order. The more obvious each point stands out on your return, the more likely you are to be audited.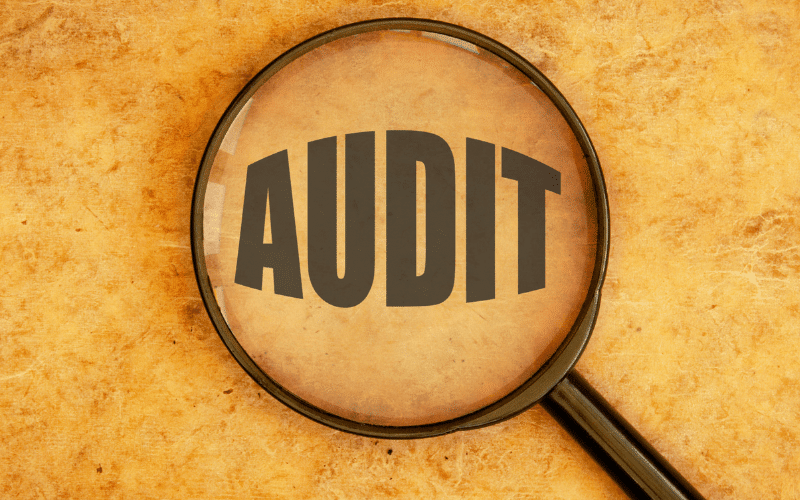 The 12 Red Flags
1. Making too much money. While the overall audit rate is less than 1%, if income is over $250,000, the rate starts to go up. Returns with income in excess of $1,000,000 will get a visit from the IRS 12.5% of the time.

2. Forgetting to claim income on either a W-2 or 1099 form. The IRS is very good about matching these to the tax returns and catching unreported income.

3. Large charitable deductions compared to the averages for your income level. If the donation is legitimate, you should have documentation to back it up.

4. The home office deduction continues to be a major issue. This isn't because it's complicated, but it's because people abuse it and maintain poor records. Ask us if you think you qualify for this and we will help you determine if you do.
5. Losses from the rental of real estate.

6. Business meals, travel, and vehicle expenses. Use our guidance, keep good records and receipts, and you will be fine.

7. Claiming 100% business use of a vehicle when you do not own another vehicle for personal use. If your life is not 100% business (and nobody's is), then you must show a way to transport yourself in your personal life.

8. Having business losses too many years in a row. The IRS can declare any business as a hobby instead and disallow the deductions for losses.
9. Businesses that primarily transact cash rather than checks or credit cards.

10. Foreign bank accounts.

11. Cash transactions exceeding $10,000. These are seen as highly unusual.

12. Other deductions that are high in comparison to the taxpayer's income. These can include medical expenses, property taxes, home mortgage interest, and more. Ask us for guidance.
Worried about an audit?
If any of the above apply to you, you're at a higher risk of being audited. We're sure that leaves you with many questions, so our professionals are here to help - and they're specially trained in compliance issues! Ready to make sure every tax form is done correctly? Click the button below for a free consultation.