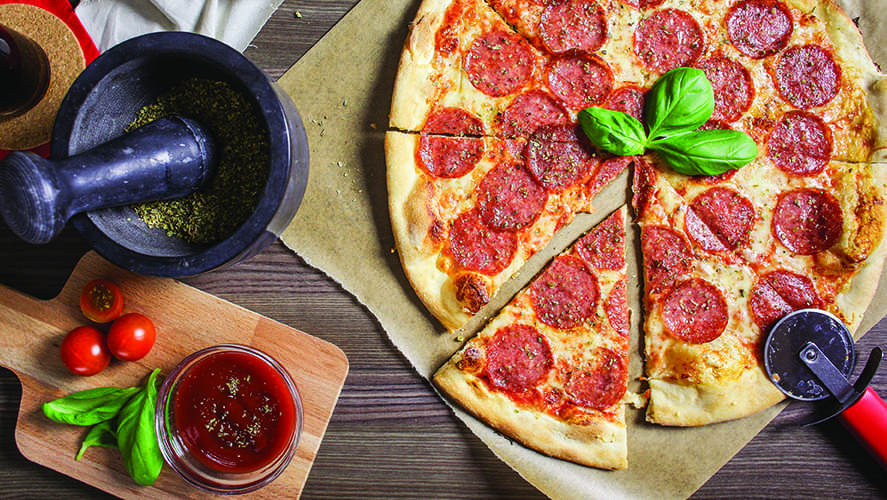 Looking out over a crowded dining room is one way to measure success in the restaurant industry, but it may not be the most effective benchmark to gauge profits. Profitable restaurants are backed by sound accounting practices and consistent reporting.
A recent survey of independent restaurant owners asked its members a series of questions regarding the use and frequency of common accounting best practices. Best practices covered were:
Daily recording of sales and receipts

Detailed cost-recording of purchase invoices

Weekly food and labor cost reporting

Counting and computing inventory on a weekly or monthly basis

Tracking key inventory item usage on a daily or weekly basis

Designating key persons for accounting-oriented tasks

Using a POS system for tracking time & attendance
From the survey, three accounting best practices stood out among profitable restaurant owners.
Maintain a monthly financial profit and loss statement.

While monthly financial statements are a good idea for any small business, it is especially important for restaurant owners to be on top of the data. According to the survey, 73% of the operators that received monthly financials reported being profitable. On the flip-side, only 49% of respondents that received just quarterly or annual statements were profitable.

Report food and labor costs on a weekly basis.

It's no surprise that food and labor costs are the largest thorns in restaurant owners' sides. Monitoring food and labor compared to sales on a weekly basis helps operators recognize any potential red flags before they become larger issues. In fact, 75% of operators that monitored weekly food and labor costs reported being profitable.

Count and compute inventory on a weekly or monthly basis.

Keeping track of inventory can be tedious at times; however, 72% of operators in the survey that do an inventory at least monthly indicated that they were profitable. Only 58% of operators that don't compute inventory values reported that they were profitable.
Overall Findings: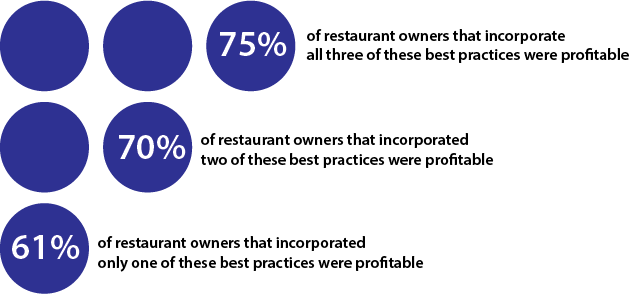 The most telling statistic from the survey is that
only 29% of operators that didn't do any of these restaurant accounting best practices were profitable
.
Are you applying these best practices for your restaurant? If not, consider an accounting firm to get you started on the path to profitability.
To learn more about gauging your business, download our restaurant profitability checklist.