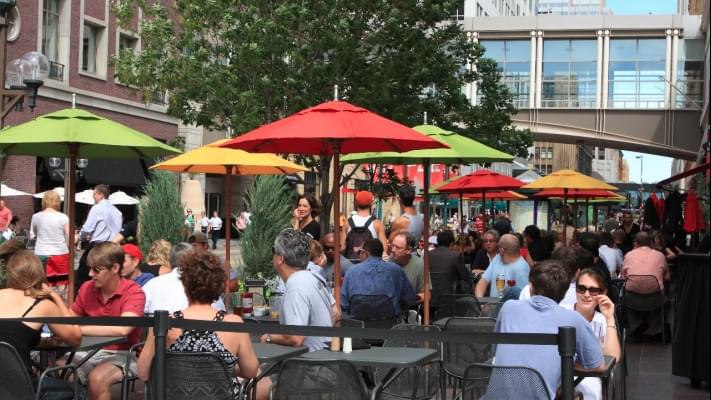 It's good to see outdoor dining spaces opening at local Twin Cities restaurants this spring. Patios are getting swept, tables and chairs are receiving a power wash, and sun umbrellas are popping up along sidewalks.
All of the prep tends to move it's way inside the building as management and staff are in spring cleaning mode. Don't let the momentum stop there.
Annual tax hangover or not, now's the time to do some spring cleaning of the financial variety.
Doing so will allow you to trim expenses, identify new opportunities, and carve out more time to work on building profitability for your restaurant rather than being swept up in the day-to-day activities.
Spring Cleaning Your Restaurant's Profitability in 3 Steps:
1. Eliminate Unnecessary Expenses
Now's the chance to dig into your monthly financial reports to trim a bit of fat, so to speak. Looking at a list of your expenses, ask yourself the following questions for each line item.
Is the expense necessary to run my business?
Did the expense lead to new customers or increased revenue?
Is the expense necessary to maintain or increase customer service?
Little expenses (that may not be necessary) compound over time. That small service or subscription that you took a chance on six month ago may not have panned out. Are you still paying for it out of habit? Take a look at your expenses with fresh eyes. Maybe the needs of your restaurant have even changed a bit. Be honest about what is necessary and what provides value for your business, your employees, and your customers.
2. Identify Opportunities
After you go through your expenses in detail, you may gain insights on areas to improve your business. From a high-level perspective, try to identify any gaps that may be hurting profitability. Maybe you could invest a bit more into marketing, your online presence, or developing a new website. Other areas to consider might be employee training, upgrades to old equipment, or even launching a catering service, loyalty program, or merchandising line. Looking at your expenses in detail -- then stepping back from that granular level -- allows you to identify new opportunities moving forward.
3. Carve Out More Time
Time is your most precious asset. Eliminating activities or tasks that don't produce results is as important as trimming expenses. It's beneficial to list all of your daily activities as a restaurant owner or manager. All of them, down to cleaning out grease traps or taking that extra bag of garbage out to the bin on your way out to the car.
Now, ask yourself similar versions of the questions in Step 1:
Is the task necessary to run my business?
Did the task lead to new customers or increased revenue?
Is the task necessary to maintain or increase customer service?
Then add one additional question:
Should I be the person doing this task?
This exercise is twofold; 1) it's meant to evaluate activities in your restaurant and 2) to determine if you need to delegate certain responsibilities to members of your staff or even to outsource components of your business.
The point isn't to simply give you more downtime -- unless, that's your goal. The point is to provide you with ample time to work on bettering your business, be it focusing on operations, marketing, training, management, growth, or other aspects that will allow your business to become more successful.
---
This type of financial spring cleaning is contingent on the fact that your restaurant has an efficient and accurate record keeping system in place. Should you need help with organizing your books in the first place, CSI Accounting & Payroll is here to help.