Spring Cleaning Your Restaurant's Profitability
March 5th, 2023 | 7 min. read
By Burt Monroe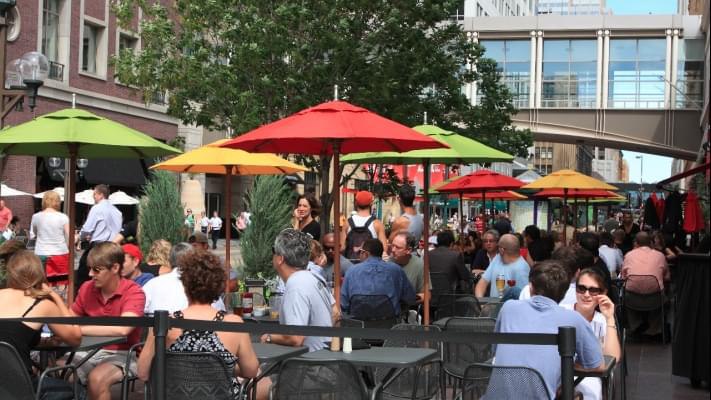 Ahh, spring. It's a great feeling when you see outdoor dining spaces opening at local Twin Cities restaurants in the spring. Patios are getting swept, tables and chairs are receiving a power wash, and sun umbrellas are popping up along sidewalks. Preparation is also happening inside as management and staff enter spring cleaning mode. Don't let the momentum stop there!
At CSI Accounting & Payroll, we've worked with restaurants for more than 50 years. We know what efficient, profitable restaurants have in common. We believe that spring cleanup should also happen in your accounting and operations - especially if you haven't been working with a professional. After you've tackled your annual taxes, now's the time to:
Trim expenses

Identify new opportunities

Carve out more time to work on profitability rather than being swept up in daily activities
1. Eliminate Unnecessary Expenses
Now's the chance to dig into your monthly financial reports to trim a bit of fat, so to speak. Little expenses may not be necessary and compound over time. That small service or subscription that you took a chance on six months ago may not have panned out. Are you still paying for it out of habit? Looking at a list of your expenses, ask yourself the following questions for each line item.
Is the expense necessary to run my business?

Did the expense lead to any new customers or increased revenue?

Is the expense necessary to maintain or increase customer service?
Take a look at your expenses with fresh eyes. Maybe the needs of your restaurant have even changed a bit. Be honest about what is necessary and what provides value for your business, your employees, and your customers.
2. Identify Opportunities
After you go through your expenses in detail, you may gain insights into areas to improve your business. From a high-level perspective, try to identify any gaps that may be hurting your profitability. Investing in your own business is one way to help bridge those gaps.
Here are some self-investment suggestions that accountants at CSI Accounting & Payroll might make to our restaurant clients:
Increasing marketing efforts

Increasing time and effort toward your online presence

Developing a new website or improving your current one

Increasing employee training

Upgrading old equipment

Expanding your service offerings, such as launching a catering service, loyalty program, or merchandising line
Learn more about the types of advice a monthly accountant can provide! When a professional is in your books on a monthly basis, they can offer a wider range of advice than annual tax accountants can - and it's backed by your current financial data.
3. Carve Out More Time
Time is your most precious asset. Eliminating activities or tasks that don't produce results is as important as trimming expenses. List all of your daily activities as a restaurant owner - down to cleaning out grease traps or taking that extra bag of garbage out on your way out to the car. For each activity, ask yourself:
Is the task necessary to run my business?

Did the task lead to any new customers or increased revenue?

Is the task necessary to maintain or increase customer service?
Then add one additional question:
Should I be the person doing this task?
Should I be the person doing this task?
If the task is deemed necessary by the responses to the first three questions but you're not the person who is best to perform the task, determine if you need to delegate this responsibility to your staff or outsource it.
Sure, this could give you more downtime, but the point is that you get ample time to work on bettering your business and increasing your profitability. Our word of advice? To reach this point, outsource everything you can.
Work With an Experienced Restaurant Accountant
Spring cleaning should cover more than just the physical side of your restaurant. Regardless of what you do with your accounting, steps 1 and 2 leave you in an introspective place to clean your operations and move in the direction you choose.
Step 3 is where you may decide to partner with an accountant to outsource your finances. Outsourcing monthly accounting has certainly helped CSI Accounting & Payroll's restaurant clients find success! If you would like to find out if CSI is a good fit for your restaurant, click the button below for a free consultation:
Not ready to talk? That's okay! This type of financial spring cleaning is contingent on the fact that your restaurant has an efficient and accurate recordkeeping system in place. To get on the right track, use this free Restaurant Accounting Template to calculate important restaurant KPIs: