What happens when you file your taxes late? How about when you file them late without an extension? These are questions that we're frequently asked when we sit down with prospective clients.
If you're only meeting with an annual tax accountant, you probably aren't being treated as a priority. This can result in missing important due dates and being penalized for it - and it's much more common than you'd think. When was the last time you felt like you had good communication with your accountant?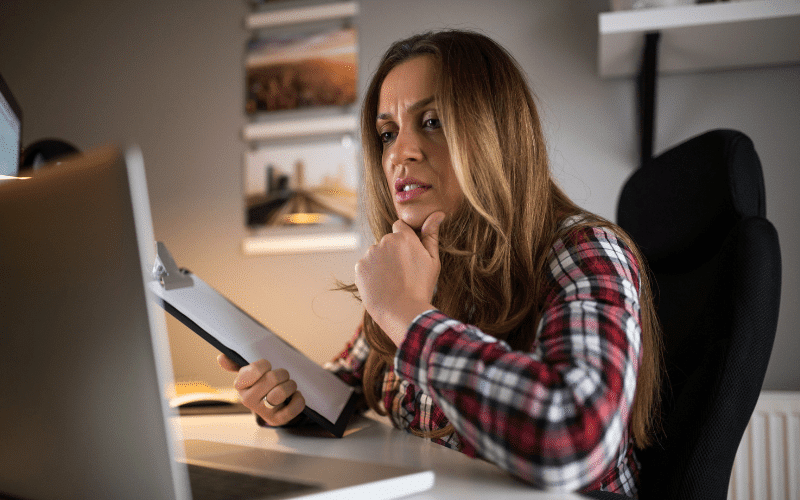 Filing Your Taxes Late
If you're late to file your taxes, meaning you missed the tax filing deadline, you can expect a failure-to-file penalty. Think of it as a late fee. A failure-to-file penalty is normally equal to 5 percent of the taxes you owe, recurring every month or part of a month that your tax return is filed late.
To avoid a failure-to-file penalty, you can always apply for an extension. The only major downside of this is that if you owe money, it is still due on the same date as it would have been without the extension. The extension only gives you extra time to file the paperwork. This gives you little time to prepare if the amount is larger than expected. For 2020 taxes, an extension would place your small business at a due date of September 15th or October 15th, 2021. Don't forget there are still separate deadlines for filing and paying, and even though it's free to file for an extension, you'll be paying the interest for missing the pay date.
What about if you file late without an extension? You'll be facing much larger fines.
Paying Your Taxes Late
Much like the failure-to-file penalty for late filing, a failure-to-pay penalty applies for late or incomplete payments by the tax filing deadline. The failure-to-pay penalty is less than the failure-to-file penalty, normally equal to .5 percent of the taxes you owe, recurring every month or part of a month after the due date.
More About the Penalties
Ideally, you'll want to file and pay your taxes on time every year. When this isn't possible, it's much more important to file on time or get an extension than to miss the payment date. As long as you pay as much as you can with your return, you can minimize fees. Not to mention, you can also look into getting a loan from the government or paying in installments to avoid missing the pay date. They will, however, charge you interest.
If you have been charged both the failure-to-file penalty and the failure-to-pay penalty in the same month, the maximum penalty will only be 5 percent. However, if you're able to prove reasonable cause for not filing or paying on time, then you may not have to pay the penalties.
At CSI Accounting & Payroll, our accountants are aware of tax law and deadline changes to help you avoid fees that you may have otherwise been unaware of. In the past, we've even been able to negotiate penalty forgiveness for clients who have had a good prior payment history. While we're on the topic of saving you money, we should also mention that our tax planning strategies will help you get the most out of your tax returns.
If you have questions about if we can be the best option for your business, our professionals are here to help! We'll examine your situation and discuss what we can do for you. Click the button below for a free consultation.