What is Pay As You Go Workers' Compensation?
January 30th, 2023 | 4 min. read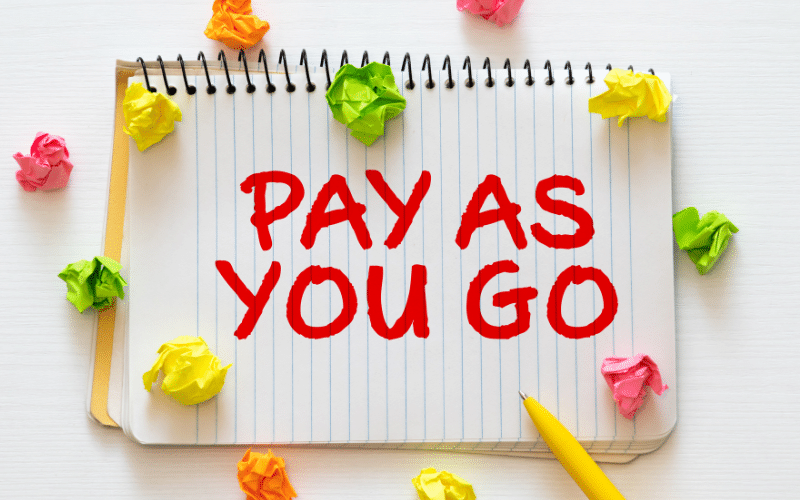 "Pay As You Go" is a buzzword in the small business community but doesn't have much explanation on the web. You may have heard that it can make your annual workers' compensation insurance audits go much smoother - and you would be correct! What else is there to know?
If you're interested in learning more about workers' compensation, you've come to the right place. At CSI Accounting & Payroll, we've been working with small businesses for more than 50 years. That means we've heard all of the questions that business owners like you ask while considering new insurance:
What is workers' compensation insurance?

What's the difference between Pay As You Go and standard insurance?

Does Pay As You Go cost more?

How do I get a Pay As You Go insurance quote?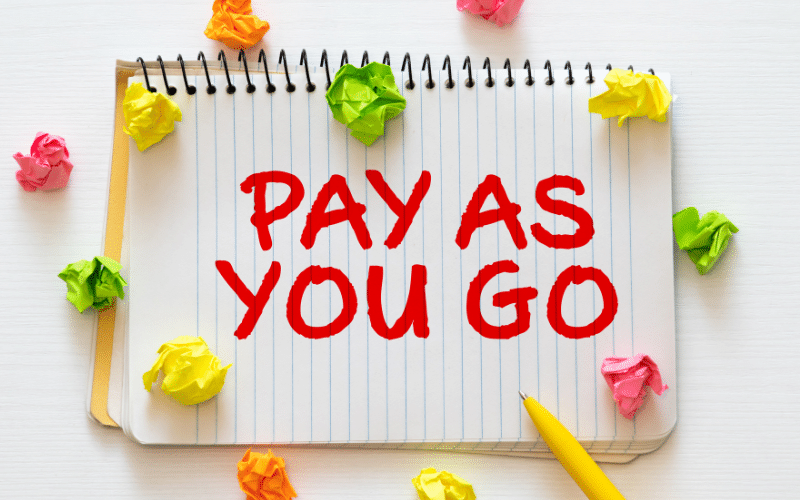 What is Workers' Compensation?

Workers' compensation is a type of insurance that businesses hold, especially if their industry has a high risk of injury. Most states, including Minnesota, require small businesses to carry this type of insurance. It protects employees if they get injured on the job, and it protects you from being sued.
Each year, employers with workers' compensation insurance policies go through an audit. A workers' compensation audit is a review of what you paid out in payroll for the policy year compared to the amount that you estimated to your insurance agent. Some payroll services, CSI included, will help you through these audits.

Difference Between Pay As You Go & Standard Workers' Compensation

The differences between Pay As You Go (PAYG) workers' compensation and standard workers' compensation insurance are:
Integration. PAYG integrates with your payroll software instead of having to manually update changes to your insurance. CSI doesn't charge extra for this integration with our Apex and iSolved software either!
Payments. PAYG makes automatic payments as payroll is run instead of having to make payments based on your estimate. PAYG means no surprises, whereas standard insurance can mean a large payment to correct a balance instead of consistently small, accurate payments!
Audits. PAYG's automatic payments based on payroll data means audits are simplified, rather than having complicated audits when your payments aren't exact. Audits are less intrusive with PAYG.
Does Pay As You Go Workers' Compensation Cost More?

Pay As You Go workers' insurance is arguably the better option here. So, what's the catch? What's it going to cost you - an arm and a leg? Nope! Your workers' compensation premium is your workers' compensation premium, no matter if you use PAYG or the standard insurance.
The only difference is that with standard insurance, you may be offered a discount for paying upfront. Since PAYG is automatically paid from your actual payroll data, you wouldn't have that opportunity.

How Do I Get Pay As You Go Workers' Compensation Insurance?

Pay As You Go isn't offered by every insurance company. However, CSI partners with a workers' compensation insurance provider that specializes in PAYG. If you're interested in a quote, simply contact your payroll specialist and let them know!
Please note: You must get workers' compensation insurance through your state's designated bureau if you live in North Dakota, Ohio, Puerto Rico, Washington, Wyoming, or the Virgin Islands. We legally cannot work with businesses in these locations.
Automate Your Workers' Compensation Payments & Make Audits Easy

Workers' compensation in general isn't as easy as it looks. Now that you know about what it is, the difference between Pay As You Go and standard insurance, the lack of difference in cost, and how to get a quote, why would you ever struggle through a workers' compensation insurance audit again?
You may find a switch to Pay As You Go to be worth it.
If you're not a payroll client yet, that's where we need to start! To get a free payroll quote with CSI Accounting & Payroll, click the image below:
Not ready for a conversation yet? That's okay! In the meantime, click here to read more about the benefits of outsourcing payroll for your small business.
Bret began working at CSI in 2007. Over the years, he worked his way up from an entry-level marketing position to his current role of manager of our payroll service. Bret is largely responsible for the growth of our payroll division over the last several years. His previous experience and knowledge in sales and management are exemplified in his success here. Bret has a college degree in Computer Networking, a skill that certainly comes in handy in an office environment. Bret is also a Certified Payroll Professional (CPP). Fun Fact: As an active duty member of the United States Marine Corps, he served in Operation Desert Shield and Desert Storm.