10 Signs Your Small Business is Ready for Accounting Services
April 19th, 2023 | 8 min. read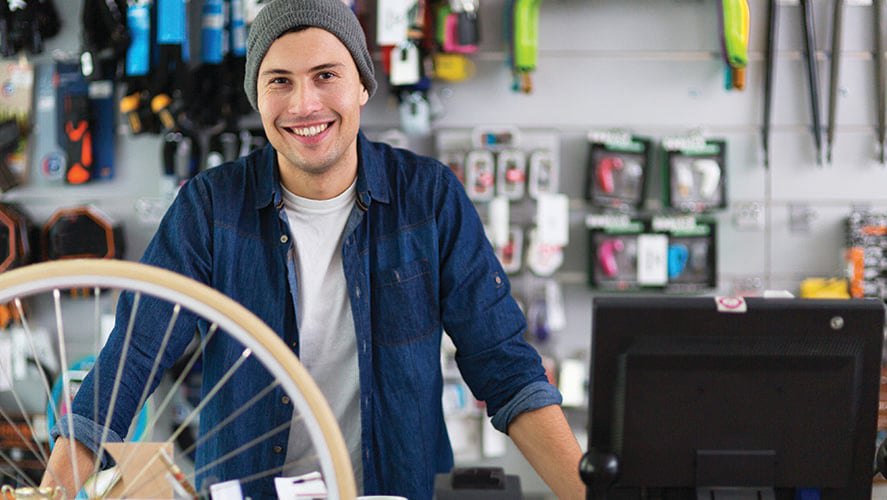 As a small business owner, you may think that you can't afford an accounting service - and for many new businesses with low financial activity, this might be true.
However, once you've established some growth, think about how long it takes to do your accounting activities on a daily, weekly, monthly, quarterly, and yearly basis. Is it still a valuable use of your time? Accounting only becomes more advanced as your business grows, so hiring a monthly accounting service at the right time lifts a huge burden off your shoulders.
At CSI Accounting & Payroll, we've worked with small businesses for over 50 years. We know that "time is money" is a cliche, but your time as the owner is best spent focusing on revenue-boosting activities, such as improving operations, dealing with customers, and enabling your employees to provide the best service. Here, we review 10 signs that you're ready to outsource accounting.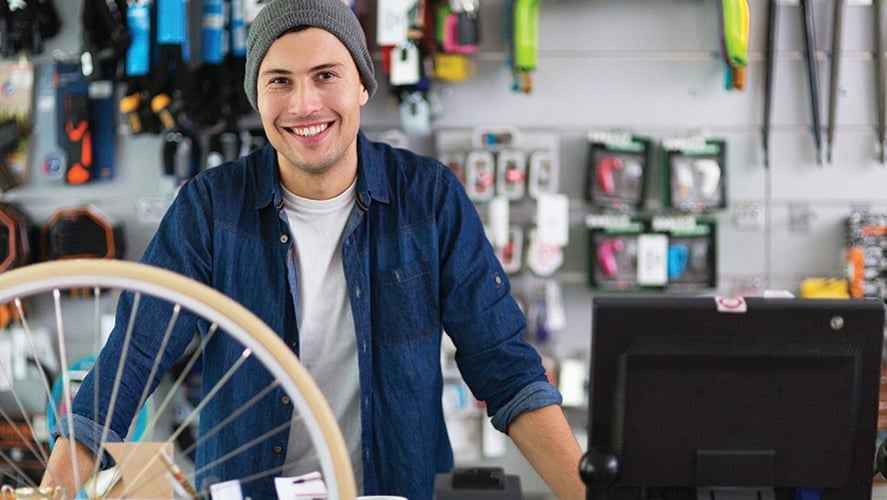 10 Signs Your Small Business is Ready for Accounting Services
Make sure that you're ready for outsourced accounting services! Monthly accounting is often used as a step above just bookkeeping and annual taxes, but it's also a far more affordable solution than an in-house accountant.
If your small business is growing and any of the following apply to you, then you may be ready for an outsourced monthly accounting service.
1. You need advice about your business structure.
When you first started your business, you selected a business entity type. However, as your business changes, it can be extremely beneficial to review and change this - especially from a tax standpoint!
A monthly accountant is going to ask you some questions to find your ideal structure. They need to know details, including but not limited to:
The size of your business

How fast you expect it to grow

Whether or not it's making money yet

How many owners there are

If you own your workspace or rent it

What your business goals are
The size of your business
How fast you expect it to grow
Whether or not it's making money yet
How many owners there are
If you own your workspace or rent it
What your business goals are
2. You need advice about your business plan.
A monthly accountant is in your books year-round, and they communicate with you year-round! They have a flexible agenda in each monthly meeting, allowing plenty of time for open discussion around your business's situation. With this information, they can offer suggestions if you have any questions about changing certain parts of your business plan.
Don't have a business plan yet, or want to overhaul your current one? Use our free guide to do it yourself!
3. You need help with your finances.
To be clear, this doesn't mean you're struggling to pay your bills. It applies to a variety of financial struggles, including difficulties with:
Organizing financial records
Understanding cash flow
Tracking expenses and revenue

Making financial decisions that will benefit your business



Specifically, you may need help with tasks such as bookkeeping, tax preparation, financial planning, and analyzing financial reports. You may also need guidance on how to improve profitability, reduce expenses, and manage debt.
4. You are applying for a business loan.
Small businesses often need loans to achieve their goals, whether it's buying equipment, acquiring another business, or simply improving cash flow to fund expansion. However, applying for a loan can be challenging, even if you have solid research and forecasts to support your application.
This is where a monthly accountant can help with securing a loan. Although there may be additional consulting project fees depending on the level of support you want, accountants can assist with:
Loan planning

Gathering and preparing financial data

Creating a compelling presentation for lenders
5. You are looking to grow your business.
Plenty of businesses hit a plateau with growth! However, if your business is not growing, it's technically shrinking because of variables like inflation and market competitiveness.
No accountant can guarantee that they will grow your business, but a monthly accountant can enable you by removing accounting activities from your plate and advising you on best practices that have worked for their other clients.
6. You are planning to sell your business.
As you get ready to sell, you want to make sure you're set up to get the best price for your business. A monthly accountant can advise you on tried and true best practices to maximize your business's value and loose ends to wrap up to make your business more appealing to buyers.
Depending on the level of guidance you need, this can either be another instance where you can get tidbits of free advice or be charged an additional fee for a large, hands-on consulting project.
7. You filed for an extension on your taxes.
If you did your own taxes and needed to file for an extension, this is an indicator that you need professional accounting help. Falling behind can be caused by a variety of factors, but two main ones are confusion and a lack of time.
However, if you already have professional help but were placed on extension even if you provided all of the necessary information on time, you should consider a different solution. Annual tax accountants can get bogged down by personal taxes, but monthly accountants only work with small business owners and have the time to accept new clients year-round.
8. You are facing a tax audit.
What is the average small business owner's worst fear besides losing their business entirely? Being audited - especially if your files are disorganized or you're not confident in the accuracy of your books. Even worse, no business is 100 percent audit-proof, and an audit can take a considerable amount of time. Be sure you know about red flags that can trigger an audit!
A major benefit of monthly accounting is the audit trail it leaves every month. Because of this data, many monthly accountants take the work and responsibility from you in the case of an income tax audit.
9. You don't have enough time to complete daily accounting activities.
Don't forget about time! As mentioned earlier in this article, time is one of a small business owner's most valuable resources.
If you're spending more and more time on accounting tasks but are still falling behind, you're not only missing out on time you can use to benefit your business, but you're also risking facing the consequences of falling behind. There's even another step required to get out of that hole; you need to have an accountant perform back taxes.
10. You need advice to increase productivity and profits.
At the end of the day, monthly accounting should be thought of as more of a protein powder than a bandage. While it can help in some painful areas, its main intent is to strengthen your business.
If you keep your accountant in the loop by attending your monthly meetings and sharing details about your situation, it's in their wheelhouse to offer advice in this department.
Partner With a Monthly Accounting Service
Outsourcing your accounting can be a game-changer for small businesses. It provides financial stability, guidance, and frees up valuable time to focus on growing the business.
If any of these ten signs apply to your business, it may be time to consider outsourcing your accounting with a monthly service. Are you curious about CSI Accounting & Payroll? To see if we can be a good fit for your business, click the button below to schedule a free consultation:
Not ready to talk? That's okay! First, learn more about what a monthly accountant provides.
Brian began working at CSI in 1996, and he purchased the business in 2002. As Owner, his primary role is in the management and growth of the firm. Since 2002, the firm has more than quadrupled in size. In 2009, Brian started CSI's payroll service to complement CSI's accounting and tax services. Brian received his Bachelor's degree from the University of North Dakota, with a double major in Accounting and Financial Management. He's a member of both the National Society for Tax Professionals and the National Society for Accountants, and he serves on the board of directors for the Professional Association of Small Business Accountants, where he was once president. Brian also serves on the business advisory council for Opportunity Partners, an organization that helps people with disabilities find employment. He's also contributed to several business books, including Six Steps to Small Business Success and The Lean Mean Business Machine. Fun Fact: To help put himself through college, he used student loans, delivered pizzas, and worked summers in a salmon processing plant in Alaska.