5 Financial Reasons Businesses Fail
November 25th, 2022 | 5 min. read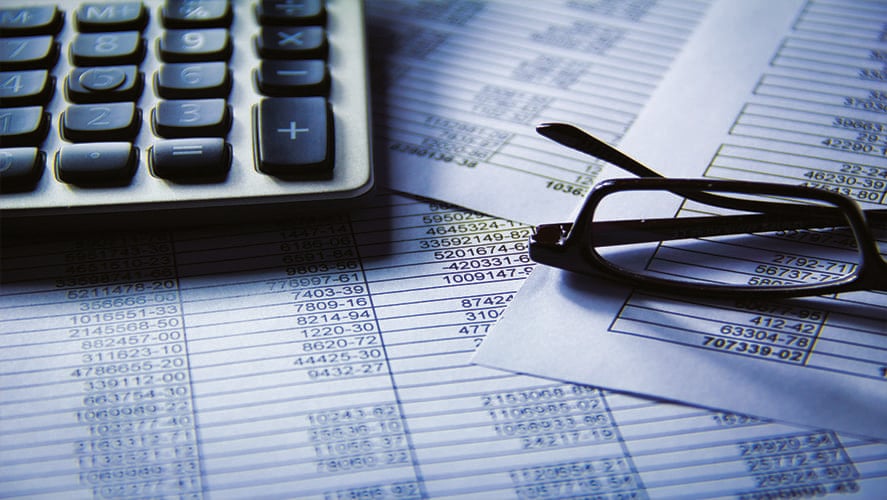 Scary statistics: Forbes says 80% of entrepreneurs fail within the first 18 months, and the Small Business Administration (SBA) estimates 60% of new businesses will flop within the first five years.
If you look up reasons for why so many businesses fail, poor financial management is always listed as a top contributing factor - but what does that even mean?
At CSI Accounting & Payroll, we've worked with small businesses for more than 50 years. That means we know how you can improve your odds of long-term business survival: avoid these five financial practices that cause businesses to fail:
Failing to budget

Poor bookkeeping and cash flow management
Underfunding

Insufficient advertising

Failing to seek professional advice
Reason #1. Failing to Budget
Without a comprehensive budget, your business will be vulnerable to failure. Companies without effective budgeting practices run serious risks, such as underestimating their earnings.
No matter the size of your company, you need a budget to keep your operation on track. Your budget is the roadmap that keeps your business on course to its financial goals. A truly comprehensive budget will even include how much money to put aside for taxes.
Reason #2. Poor Bookkeeping & Cash Flow Management
It doesn't matter how well you plan out your finances if you don't record them correctly. Without a clear accounting system, it's impossible to stay organized. That includes keeping up with your accounts payable and accounts receivable.
A company's viability and productivity are severely impacted if bills aren't paid on time or unpaid customer accounts aren't collected in a timely manner. If these neglected or messy books go on long-term, the consequences include racking up financial deficits and filing for bankruptcy.
Neglected Books
If you have fallen behind on your bookkeeping and taxes, CSI can help you catch up - even if you have multiple years of back taxes to record. If your bookkeeping is behind, you can't just resume it wherever you want; you need to go all the way back to where you left off because the numbers build off of each other over time.
Messy Books
How do you improve your bookkeeping? If your goal is to do it yourself, it's going to take a bit of work! Read about our top five small business bookkeeping tips to get started. However, if you're truly in a pickle, it's a good idea to reach out to an accountant.
Reason #3. Underfunding
If you don't kick off your business with enough funding, you will never make it to the point that your business actually becomes profitable. You need a good business plan to determine when you will finally turn a profit and how much money you will need to get there.
To ensure you have enough business funding to make it to profitability, you can use your own personal funds or even look into obtaining a small business loan from the government or your bank.
Reason #4. Insufficient Advertising
This one may not surprise you. However, many new businesses think that making standard social media posts will be enough to raise awareness of their business. This is not the case.
When forming your budget, you need to set aside a large portion for advertising and marketing. Different industries will do better in different areas of advertising, so be sure to do your research on all avenues. Some examples include:
Printed ads, such as in local newspapers or through direct mail
Written ads, such as paid Google ads or in print
Audio ads, such as on the radio
Video or digital image ads, such as on TV or paid ads on social media
Sponsorships, such as funding and displaying your logo at a local event
Reason #5. Failing to Seek Professional Advice
Tax laws change constantly. Are you staying up to date? If your business grows or makes a major transition, how will that impact your finances? What if you face an outright challenge, such as an audit?
Business owners usually aren't financial experts, which is why they benefit from expert insight into their accounts. Companies that insist on going it solo might end up making poor decisions that damage their long-term viability.
When looking for a new accountant, you can either transition from in-house to outsourced accounting or switch outsourced accountants.
Partner With CSI and Plan For Success
Proper accounting measures and sound financial practices are crucial to keeping your business afloat. If you aren't handling your money well, you're bound to sink. Be sure to avoid failing to budget, poor bookkeeping and cash flow management, underfunding, insufficient advertising, and failing to seek professional advice.
Don't let your business become a scary statistic; put solid accounting practices in place from the start to help your company succeed.
Find out how personalized monthly accounting services can help you achieve long-term success for your business. For a discussion about whether or not we can be a good fit for your business, click the button below:
Not ready for a conversation yet? That's okay! You can learn more about the advice a monthly accountant can offer you by clicking the image below:
Brian began working at CSI in 1996, and he purchased the business in 2002. As Owner, his primary role is in the management and growth of the firm. Since 2002, the firm has more than quadrupled in size. In 2009, Brian started CSI's payroll service to complement CSI's accounting and tax services. Brian received his Bachelor's degree from the University of North Dakota, with a double major in Accounting and Financial Management. He's a member of both the National Society for Tax Professionals and the National Society for Accountants, and he serves on the board of directors for the Professional Association of Small Business Accountants, where he was once president. Brian also serves on the business advisory council for Opportunity Partners, an organization that helps people with disabilities find employment. He's also contributed to several business books, including Six Steps to Small Business Success and The Lean Mean Business Machine. Fun Fact: To help put himself through college, he used student loans, delivered pizzas, and worked summers in a salmon processing plant in Alaska.