Gross Profit Margins for Auto Repair Shops [Quick Tip]
March 18th, 2023 | 8 min. read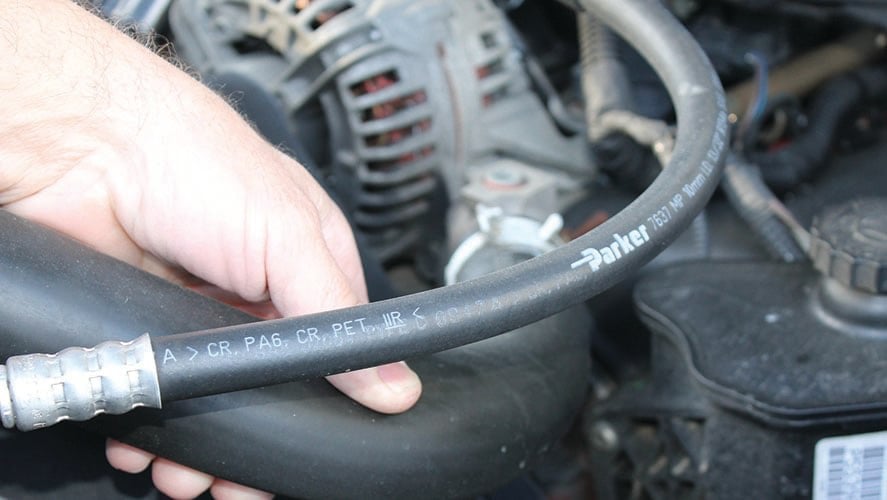 As an automotive repair business owner, setting and hitting appropriate Gross Profit Margins (GPMs) can significantly impact your company's financial health and long-term success. The GPM is a crucial metric that reflects the percentage of revenue that remains after the cost of goods sold (COGS) is subtracted. How do you get started with monitoring your GPM?
CSI Accounting & Payroll has helped auto repair shops with their accounting since the 1960s, specializing in it since the day we started! We know the metrics that matter the most for you to keep an eye on - like your GPM - as well as how you can track them.
In this article, we will explore the significance of GPMs for auto repair shops and provide practical tips for boosting profit margins, all based on these questions commonly asked by other auto repair shop owners:
How do I calculate my current GPM?

What is the ideal GPM?
How do I improve my GPM?
Calculating Your Gross Profit Margin
To calculate the Gross Profit Margin for an auto repair shop, you need to know the total revenue generated from parts sales and the total cost of those parts. Once you have this information, you can use the following formula:

Gross Profit Margin = (Revenue - Cost of Goods Sold) / Revenue x 100

Here, "revenue" refers to the total amount of money generated from the sale of parts, and "cost of goods sold" refers to the total cost of acquiring those parts from suppliers.
The Ideal Gross Profit Margin
With the right margin, you can cover your costs, make a reasonable profit, and remain competitive in the marketplace. What is the ideal GPM for auto repair shops? The "long" answer would be that it depends on various factors, such as:
The location of the shop

The types of services offered

The competitive landscape in the local market
The "generally accepted by the industry" answer would be around 20-40% on the sale of parts. (However, it's more complicated than that - you can't simply mark up all parts by the same percentage.) The other half of it is around 50% on labor. It should be a larger payroll margin than generic small businesses because it's more labor-intensive unless you just sell parts. Mechanics should be paid hourly or by incentive, and service writers should be salary or hourly plus commission.
Remember, it can still be trial and error! The ideal GPM will also depend on a number of factors specific to that business and may require some experimentation to find the optimal level. Matrix pricing and other best practices can help, which we cover in the next section.
How to Improve Profit Margins
The accountants at CSI Accounting & Payroll have found that when working with auto repair shop clients, we commonly reach a higher overall GPM when we factor in using proper matrix pricing. For a breakdown of parts price ranges and their associated markups, plus the ideal payroll margin to pair the model with, download our free Matrix Pricing Template here!
Every job is different. However, if your labor sales are significantly higher than your parts sales over time, it usually means that you aren't marking your parts up enough. Parts and accessories purchased from dealerships are normally priced somewhere lower on the spectrum, while parts and accessories purchased from jobbers are normally priced higher on the spectrum. If your parts sales are significantly higher than your labor sales over time, it usually means that your shop labor rate is too low.
Under this model, you can average a higher combined Gross Profit Margin on labor and parts sales:
What else can you do? To reach higher Gross Profit Margins, repair shop owners should try the following best practices:
Set diagnostic rates equal to labor rates

Implement matrix pricing for parts

Factor drive time before and after repair work into the work order

Charge for shop supplies and environmental fees

Negotiate with vendors on parts and supplies

Track inventory to reduce parts theft

Evaluate labor rate increases on a periodic basis

Find opportunities to raise average repair orders

Focus on customer service to retain quality customers

Track the productivity of technicians and service writers

Invest in top talent and training

Develop plans for growth

Outsource accounting activities
These best practices require owners to stay out from under the hood to monitor the health of their business. If you structure your GPM goals accordingly and track your sales and cost activity, your focus can shift to maximizing volume based on potential per service bay.
Get Tailored Advice on Optimizing
Your Auto Repair Shop's
Profitability
Properly increasing your Gross Profit Margin in an auto repair shop may be easier said than done, but now that you know how to calculate your GPM, what GPM to shoot for, and how to improve your GPM through various strategies - such as implementing matrix pricing on parts - you have a place to get started.
However, finding the right approach for your specific business requires a deep understanding of your operations, customer base, and local market dynamics. At CSI Accounting & Payroll, we specialize in helping auto repair shops optimize their profitability through tailored advice based on your financial data that takes into account your unique needs and goals.
Schedule a free consultation to find out if we can be a good fit for your business by clicking the button below:
Not ready to talk? That's okay! If you're looking for more tips to boost your shop's performance, download our free eBook, Quick Tips for Automotive Repair Shops, by clicking the image below:
Brian began working at CSI in 1996, and he purchased the business in 2002. As Owner, his primary role is in the management and growth of the firm. Since 2002, the firm has more than quadrupled in size. In 2009, Brian started CSI's payroll service to complement CSI's accounting and tax services. Brian received his Bachelor's degree from the University of North Dakota, with a double major in Accounting and Financial Management. He's a member of both the National Society for Tax Professionals and the National Society for Accountants, and he serves on the board of directors for the Professional Association of Small Business Accountants, where he was once president. Brian also serves on the business advisory council for Opportunity Partners, an organization that helps people with disabilities find employment. He's also contributed to several business books, including Six Steps to Small Business Success and The Lean Mean Business Machine. Fun Fact: To help put himself through college, he used student loans, delivered pizzas, and worked summers in a salmon processing plant in Alaska.