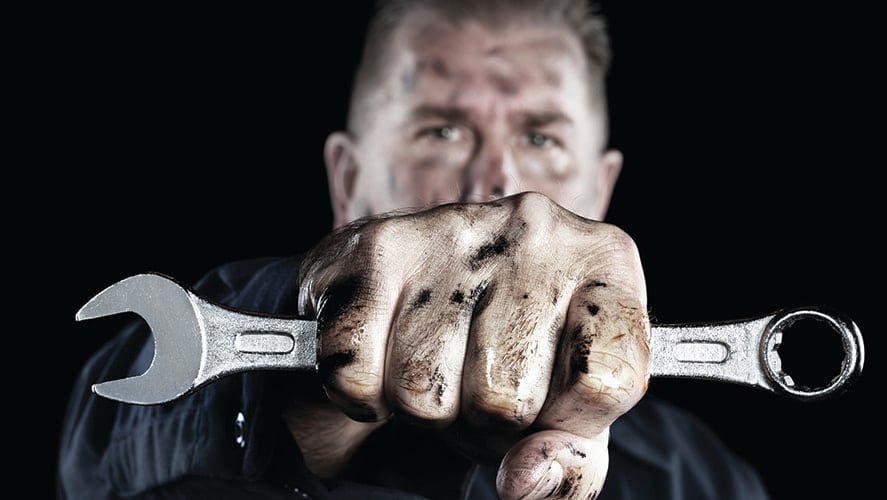 Stay Profitable, Not Just Busy
You've got a good crew and operations seem to be smooth at your auto repair shop, but something isn't quite adding up on the bottom line. Although everyone seems to be busy working, even on days when the car count isn't as high as you'd like, you are not hitting your profit goals.
Superficial productivity checks don't cut it these days. To have an accurate picture of your crew's performance, there are certain data points you should be measuring.
Technician Productivity Data
To begin evaluating the productivity of your automotive technicians, start tracking the following metrics:
Hours Invoiced: These are the actual hours paid by the customer.
Hours Purchased: Hours the technician is actually at the shop, including working on vehicles, taking lunch, cleaning their workstations, helping others, training, moving vehicles, and other tasks throughout the day.
Hours Available

: Hours the technician will be available to work on a vehicle. This is calculated by subtracting all non-repair work hours from hours purchased.
Calculations to Measure Productivity for Your Auto Repair Shop
Once you have developed a system to track these metrics (many popular POS systems for automotive repair shops have such features), use the data to calculate efficiency and productivity by employee, including:
1. How many available hours are being worked in the repair order?
Hours Worked / Hours Available = X%

Goal: Close to 100%
2. How many available hours are being invoiced to customers?
Hours Invoiced / Hours Available = X%

Goal: Close to 100%

3. How efficient is each technician?
Hours Invoiced / Hours Worked = X

Goal: Greater than 1

If this value is less than 1, your shop is losing money because the actual time it takes to repair a vehicle is not being invoiced properly on a regular basis.

Measuring the performance of your technicians, as a whole and individually, shouldn't feel like punishment or micro-managing. Be clear in your objectives and communicate the importance of tracking and using data to improve profits, performance, and efficiency for everyone involved.
Wondering how the best auto repair shops stay ahead of the pack? Download our eBook: 10 Traits of Successful Automotive Repair Shops.