How to Measure the Productivity of Your Automotive Technicians [Quick Tip]
March 14th, 2023 | 5 min. read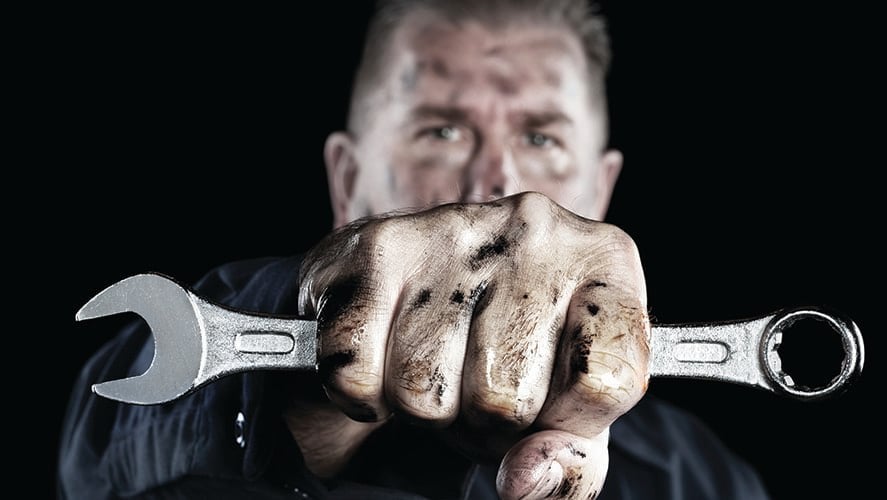 Stay profitable, not just busy. You've got a good crew, and operations seem to be smooth at your auto repair shop, but something isn't quite adding up on the bottom line. Although everyone seems to be busy working - even on days when the car count isn't as high as you'd like - you are not hitting your profit goals. Is your shop's productivity the reason for this?
Low-level productivity checks don't cut it these days. To have an accurate picture of your crew's performance, there are certain data points you should be measuring.
At CSI Accounting & Payroll, we've worked with auto repair shop accounting for more than 50 years - specializing in the automotive industry since we first opened our doors. We know the metrics you need to hit in order to be successful, plus how to find out what your numbers are sitting at.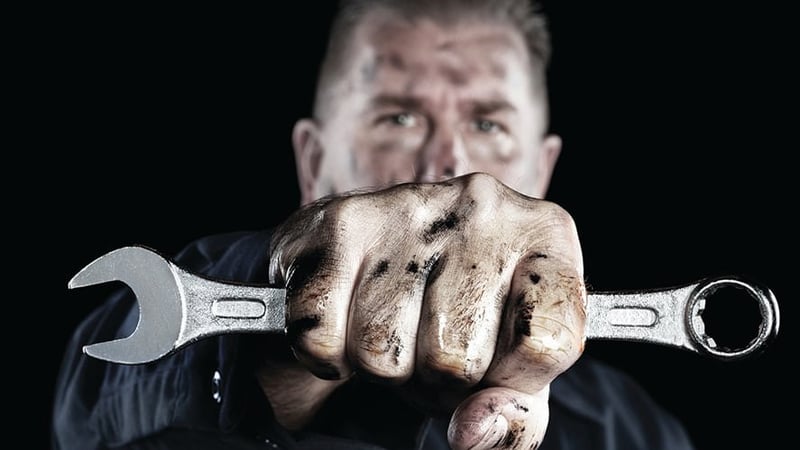 Technician Productivity Data
Low profits don't necessarily indicate that your staff is being unproductive. We recommend taking a look at their duties and hours to determine where there may be problem areas. You should start by tracking these metrics for your technicians:
Hours Invoiced: These are the actual hours that are paid for by the customer.
Hours Purchased

: These are the hours your technician is actually at the shop. This includes working on vehicles, taking lunch, cleaning their workstations, helping others, training, moving vehicles, and any other tasks they work on throughout the day.

Hours Available

: These are the hours your technician will be available to work on a vehicle. This is calculated by subtracting all non-repair work hours from the total hours purchased (see point above).

Hours Worked

: These are the hours that your technician actually spends working on the vehicle.
Calculations to Measure Productivity for Your Auto Repair Shop
Many popular POS systems for automotive repair shops have the ability to track these metrics. If you have the data, you can use the following information to calculate efficiency and productivity per employee.
1. How many available hours are being worked in the repair order?
Hours Worked / Hours Available = X%
Goal: Close to 100%
The best-case scenario for this metric is when the technician is able to work on the vehicle for the entire time that the customer has paid for, without any distractions that would prevent them from focusing on that task. To reach 100%, you may need to rework scheduling and delegate any outside tasks the technician is handling to support staff.
2. How many available hours are being invoiced to customers?
Hours Invoiced / Hours Available = X%
Goal: Close to 100%
The best-case scenario for this metric is when all the hours purchased by the customer are used solely for repair work on the vehicle, and there are no billed non-repair work hours such as breaks, meetings, or administrative tasks that the technician needs to attend to. In other words, the technician is able to work on the vehicle for the entirety of their available hours, and all of that work is billed to the customer.
3. How efficient is each technician?
Hours Invoiced / Hours Worked = X
Goal: Greater than 1
The best-case scenario for this metric would be that you're able to charge customers for more hours than the technician actually spends working on the vehicle. This is not because you're overcharging hours deliberately, but because you're able to accurately estimate the amount of time needed to complete the repair work and charge the customer accordingly, while the technician is able to complete the work in less time than you estimated.
If this value is less than 1, your shop is losing money because the actual time it takes to repair a vehicle is not being invoiced properly on a regular basis.
Maximize Profitability with a Specialized Auto Repair Shop Accountant
Measuring technician productivity is critical to your auto repair shop's success. By tracking key metrics like hours invoiced, hours purchased, hours available, and hours worked, you can gain a better understanding of your crew's performance and identify areas for improvement.
Remember, tracking these metrics of your technicians (as a whole and individually) shouldn't feel like punishment or micro-managing. Be clear in your objectives and communicate the importance of tracking and using data to improve profits, performance, and efficiency for everyone involved.
Knowing your metrics shouldn't be the stopping point; make sure your books are in order and your taxes are minimized!
At CSI Accounting & Payroll, we specialize in auto repair shop accounting and have the expertise to help you achieve your profit goals. Schedule a free consultation today to learn more about how we can help with your auto repair shop monthly accounting needs. To see if we can be a good fit for your business, click the button below:
Not ready to talk yet? That's okay! If you're wondering how the best auto repair shops stay ahead of the pack, download our eBook: 10 Traits of Successful Automotive Repair Shops by clicking the image below:
Brian began working at CSI in 1996, and he purchased the business in 2002. As Owner, his primary role is in the management and growth of the firm. Since 2002, the firm has more than quadrupled in size. In 2009, Brian started CSI's payroll service to complement CSI's accounting and tax services. Brian received his Bachelor's degree from the University of North Dakota, with a double major in Accounting and Financial Management. He's a member of both the National Society for Tax Professionals and the National Society for Accountants, and he serves on the board of directors for the Professional Association of Small Business Accountants, where he was once president. Brian also serves on the business advisory council for Opportunity Partners, an organization that helps people with disabilities find employment. He's also contributed to several business books, including Six Steps to Small Business Success and The Lean Mean Business Machine. Fun Fact: To help put himself through college, he used student loans, delivered pizzas, and worked summers in a salmon processing plant in Alaska.