Matrix Pricing for Auto Repair Shops [Template]
June 27th, 2022 | 3 min. read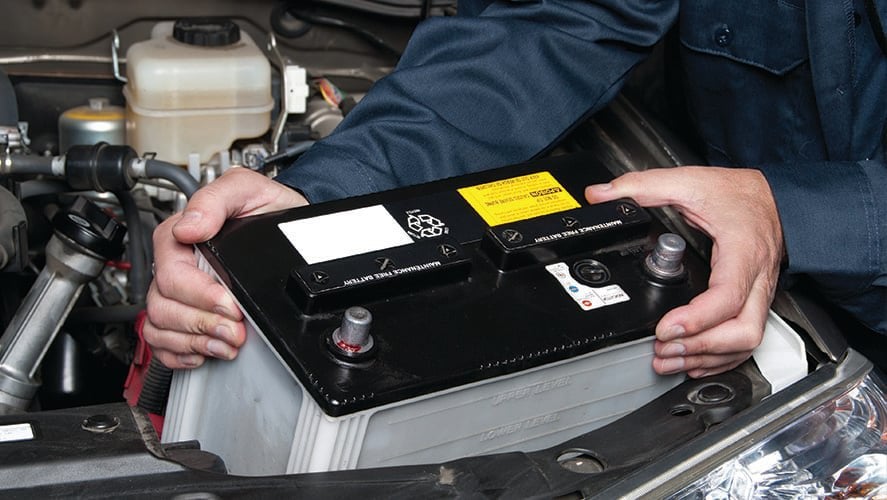 Inflation is no joke! Your bills go up every year, so your fees have to as well.
When your employees work hard and have a high-demand skill set, your business should be turning a profit. However, if you're failing to price your parts accordingly, you may be losing out on thousands of dollars in potential profit year after year.
How do you prevent this? Use matrix pricing, a system that uses multipliers to determine the selling price of a part used in a repair order. Many auto shop management systems have the capabilities to program a parts pricing matrix, but they are not always used to the fullest extent or not programmed properly based on strategic calculations.
At CSI Accounting & Payroll, we've served many automotive shops over the past 50+ years. While we work with most industries, we have an undeniable specialty in auto repair shops - in fact, that's where we started when we first opened our doors.
In this article, you'll find a link to our matrix pricing template that we use to help our auto repair shop clients.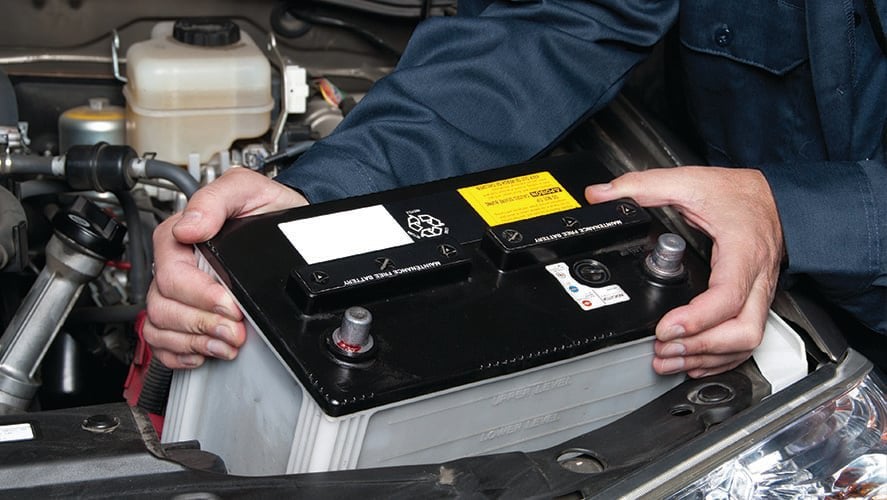 How a Price Matrix Works
Matrix pricing typically works on a sliding scale - the lower the cost of a part, the higher the multiplier based on a margin calculation. As the cost of the parts rise, the markup drops.
Although this is a gradual method for growing profits over time, we advise all of our automotive repair shop clients to use matrix pricing. It may take up to a year to see a boost to your bottom line, but we have seen that this strategy is key to improving your gross profit margins. It's well worth the wait!
Try a Pricing Matrix For Yourself!
Want to give this strategy a try? Below is a link to download the free template that we use to help our automotive repair shop clients see the benefits of matrix pricing.
However, it takes more than just correct parts pricing to be successful. That's why this template also includes information about the payroll margins and pay method that we recommend to best complement the strategy.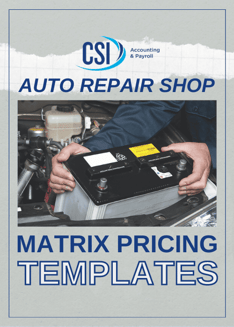 Successful auto shop owners implement matrix pricing on parts from the beginning, but it's never too late to start using the strategy!
Looking For an Accountant With Auto Shop Industry Expertise?
We hope this template helps you see the light of using accounting strategy in this time of high inflation. As an automotive repair shop owner who values profitability, you know that looking for an accountant means more than just having someone do your bookkeeping each month and taxes each year.
When you work with a firm like CSI Accounting & Payroll, you also get industry-level service like advice on labor rates, what to charge your clients, the right parts-to-labor ratio for your shop, how much you should be doing each day to be profitable, and whatever else we can help you with! After working with other auto repair shops for over 50 years, we've seen it all.
If you would like to talk with an expert about our services, click the button below for a free consultation!
Not ready to talk yet? For more advice on boosting profitability at your shop, check out our free eBook: 10 Traits of Successful Auto Repair Shops. Start boosting your shop's performance today!
Brian began working at CSI in 1996, and he purchased the business in 2002. As Owner, his primary role is in the management and growth of the firm. Since 2002, the firm has more than quadrupled in size. In 2009, Brian started CSI's payroll service to complement CSI's accounting and tax services. Brian received his Bachelor's degree from the University of North Dakota, with a double major in Accounting and Financial Management. He's a member of both the National Society for Tax Professionals and the National Society for Accountants, and he serves on the board of directors for the Professional Association of Small Business Accountants, where he was once president. Brian also serves on the business advisory council for Opportunity Partners, an organization that helps people with disabilities find employment. He's also contributed to several business books, including Six Steps to Small Business Success and The Lean Mean Business Machine. Fun Fact: To help put himself through college, he used student loans, delivered pizzas, and worked summers in a salmon processing plant in Alaska.