Payroll processing can be a headache for a small business owner, especially if you manage the entire process yourself. You may be considering increasing efficiency by outsourcing to a payroll service. But before you make the leap, you're probably wondering – how much does a payroll service cost?
The short answer: It depends. But these 5 factors can help you estimate a ballpark figure based on your needs.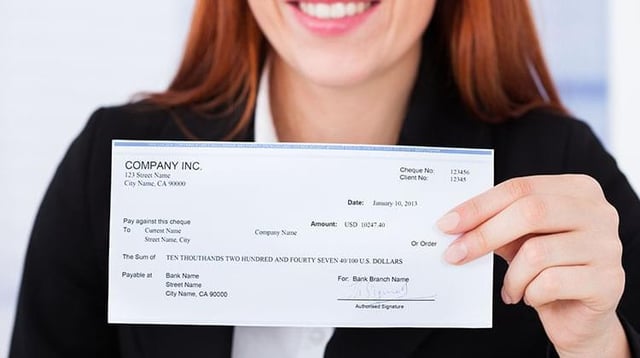 5 Factors That Determine How Much Payroll Services Cost
1. Are you looking to work with a national or a local firm?
You may know of (or have been contacted by) several large or national firms that work with clients regardless of location. But it's worth shopping around as local firms often provide similar value at a fraction of the cost. Plus, local firms often provide more personalized customer service and local expertise that national firms can lack. Pricing between national and local firms does vary, but a local firm may provide a more specialized quote depending on your business.
2. How many people are on your payroll?
Pricing for payroll services will differ depending on the number of people you employ. More employees means more processing time. However, there can be price breaks based on volume. For the small business owner, having a payroll process in place, even for a handful of employees, is reassuring and can set you up for a smooth transition as you scale and add new talent.
3. How often are your employees paid?
Every employer needs to decide on a pay period for their employees, whether its weekly, bi-weekly, or semi-monthly. This will keep you organized and help you run payroll more effectively. The more times payroll is process during the year, the more you can expect to pay for the service.
If you are looking to increase efficiency, payroll providers usually include payroll management, compliance, accessible reports, and other resources for a fixed, low monthly fee.
4.

Do any employees pay tax to other states besides Minnesota or have garnishments

?
If you employ people who work in states other than Minnesota, there may be extra tax implications. This can affect the price of payroll services.
You should also consider garnishments that may be deducted from your employees' paychecks, including child support, tax obligations, or other debts.
5. Are you thinking about direct deposit?
About half of small business owners elect to use direct deposit. If you offer some, or all, of your employees direct deposit, payroll services can automate this function. Payroll services can also help decrease headaches by automatically calculating and scheduling payroll taxes electronically from your business account. They will also often submit your quarterly tax reports and annual returns, including W-2s.
Are you considering offering direct deposit to some or all of your employees? In addition to streamlining payroll services, direct deposit also potentially yields cost savings and increased employee satisfaction.
So, is it worth it?
You probably didn't start your small business because you love processing payroll. It may be time to consider the ways payroll services can help you save time and money.
To increase efficiency, you may also wish to consider bundling services. Firms like CSI Accounting & Payroll can accommodate tax planning and preparation, bookkeeping, accounting, payroll management, all of the above, or a specific combination of services for your small business.
Bundling services can also relieve the burden of dealing with multiple vendors to address all of your accounting needs. You'll have more time and resources to focus on what you do best – running your business. We also offer an option for HR support if you don't have a dedicated human resources team, as well as timekeeping and scheduling solutions through our partner, SwipeClock.
Are you ready to start saving time and money? Contact CSI today to discuss pricing options for your small business.