National Payroll Providers vs. Local Payroll Firms
April 12th, 2022 | 6 min. read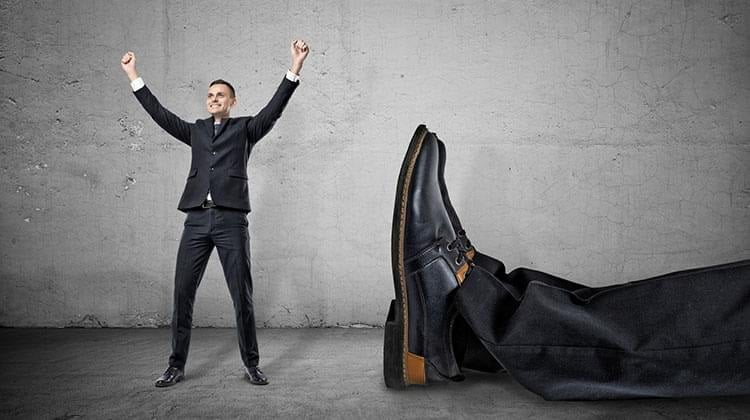 When you outsource your small business payroll, do you know the differences between using a national provider with a well-known name versus a local provider with a smaller reputation?
Lots of small business owners outsource their payroll to national payroll providers by default because they assume one with a larger customer base must have better customer service or is more affordable than smaller payroll providers. This is not necessarily true at all. If you trust other local vendors to help with your operations, why not trust a local payroll provider to do the same?
CSI Accounting & Payroll is an example of a local payroll firm. In our more than 50 years of service to small business owners, we've heard a lot about the differences between national and local payroll providers that matter the most to our clients and prospective clients who decided to stick with the big guys.
There are different options out there, but knowing the differences is key to determining the best one for your business.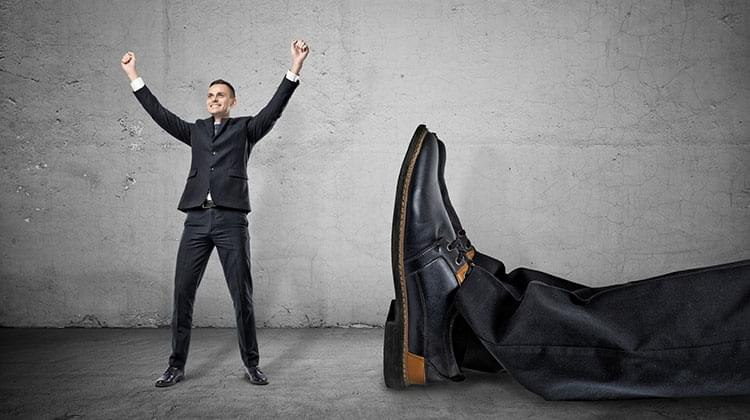 National Payroll Providers vs. Local Payroll Firms
Are you currently doing your payroll in-house? Before you start examining the differences between national and local payroll providers, you should read up on why a payroll service is a great option for small businesses!
Customer Service
National payroll companies often make promises about customer service and responsiveness, but these promises often fall through when it comes to helping you with challenges unique to your small business. When dealing with a large payroll provider, phone calls or emails are typically routed to multiple points of contact.
With a local payroll provider, you will often have a designated point of contact. You can pick up the phone with confidence, knowing that you can direct dial your trusted representative at no additional cost. Plus, they are already familiar with your business and ready to address any challenges or opportunities without the need for additional information. A local payroll provider can be more responsive while providing a personalized experience.
Trusted Partnership and Reputation
National payroll providers may offer assistance in switching from another provider or from conducting payroll in-house, but, depending on the provider, it's not likely that you'll have a dedicated representative past that point. Some small business owners might not feel prioritized or feel lost in the crowd of a national payroll provider's larger business clients.
However, a larger customer base and larger reputation can help a business owner feel safety in numbers. After all, if so many other businesses use this provider, they must have positive qualities or ease of use.
Working with a local payroll provider gives you a dedicated payroll expert by your side to set up your account and help eliminate any errors from the start of the relationship, and this relationship continues throughout your time with a local provider. Any questions or concerns can be addressed immediately, and you have a partner vested in your success as your business grows and adds employees.
When you work with a local provider, you might feel a level of concern with them not having a well-known reputation, especially when it comes to impounding taxes.
Impounding taxes is when a payroll company takes your money into their own bank account and then pays it out to where it's supposed to go when it's due. Owners don't panic when national providers do this because of their big reputations, but some smaller payroll firms have gone out of business while holding other people's money, leaving owners having to pay double. CSI Accounting & Payroll does not impound taxes.
To find peace of mind, reviews are key. Read about CSI's reputation here.
Price
National payroll providers, much like any large business, boast the ability to offer prices on the low end of the industry. They will often be lower-priced than many other smaller outsourced payroll solutions. However, their packages may include features that you don't use but still have to pay for.
It might come as a surprise that some local payroll providers like CSI can offer comparable prices to national providers, depending on your needs. Different businesses have different payroll needs - and therefore add on different features, require different work per pay period or quarter, or have different influences that are out of their control, such as employee paycheck garnishments.
Combined Services
Local firms tend to offer accounting services as well, whereas national providers tend to specialize in just payroll.
If your business needs monthly accounting and year-end tax preparation in addition to payroll services, sticking with a local accounting and payroll firm allows you to combine services under one roof. That means less points of contact, time saved, and bottom-line savings while bundling services. With less worries about payroll, accounting, and taxes, you're able to focus on the operational side of your business, not back-office paperwork.
Not to mention, CSI offers a discount for bundling accounting and payroll services!
Local Expertise
More and more cities are instituting local regulations that affect small businesses. In Minneapolis and St. Paul, for example, businesses are now required to account for Sick and Safe Time earned by employees. As a local payroll provider, CSI Accounting & Payroll was able to proactively work with clients to stay in compliance with the new ordinances, at no additional cost.
Don't forget about local taxes! For example, in Minnesota, owners by default are not subject to unemployment tax. In other states, you can opt out, but in Minnesota, you need to opt in. CSI knows this as a local provider, but we found that a national name didn't know about this and was overcharging Minnesota small businesses. At the time of this mistake, CSI performed amendments to help correct this. National payroll providers have shown less of a focus on local regulations.
Find the Right Fit.
When you don't know the differences between outsourced payroll options, it's difficult to make the best decision for your business. If you haven't had the chance to do your research, a company's reputation alone isn't enough to guide you.
Now that you're aware of the differences in national payroll providers' and local payroll providers' customer service, partnership, services, price, and local expertise, you have the tools you need to make a more informed decision.
If a local firm seems to be the best route for you, make sure CSI Accounting & Payroll is on the list! Click the image below to get your free payroll proposal.
Not ready to make that jump? We understand that it's a big decision, and you'll probably want to make sure we're a good fit for each other first.
This article was composed by a member of our staff who interviewed our experts to get the facts straight. Any uncited information found here came straight from a knowledgeable accountant or payroll specialist.