3 Ways Accounting and Payroll Services Save You Time and Money
September 9th, 2022 | 5 min. read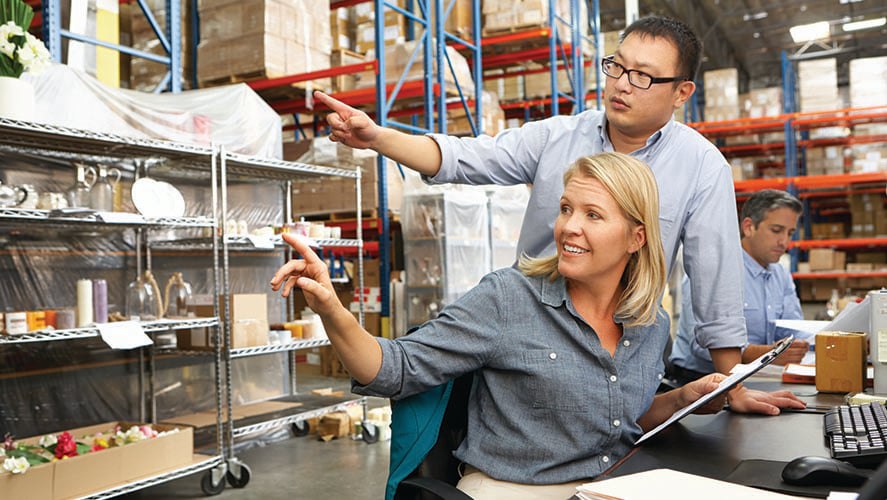 As a small business owner, you should be consistently looking for ways to improve operations, increase profits, and reduce unnecessary spending. At first, this can look like juggling several tasks yourself or passing some off to an in-house administrative employee. Oftentimes, bookkeeping is one of these tasks.
While you certainly can do your own accounting, there comes a time when it starts to make more sense to hire accounting and payroll services.
At CSI Accounting & Payroll, we've been helping small business owners outsource for more than 50 years. That means we have the expertise to explain three of the top ways that accounting and payroll services can help save you time and money.

1. Proactive Tax Savings
As tax time rolls around every year, you don't want to be scrambling for documentation of expenses for deductions. Using a monthly accounting service can help you keep track of expenses year-round, as well as identify additional deductions that you qualify for. Having an accountant in your books and helping you strategize on a monthly basis also plays into a major point of small business accounting: tax strategy.
Even if you do your bookkeeping in-house, it's very likely that you outsource to an annual tax accountant. Monthly accounting is a solution that provides an annual tax service as part of your monthly fee that includes bookkeeping, financial statements, and advice. Plus, having one point of contact for these services means there aren't opportunities for miscommunication between vendors - and therefore a lower chance of costly mistakes.
2. Accurate and Current Records
There's a higher purpose for record-keeping besides holding onto data. When your bookkeeping isn't accurate and up to date, it doesn't just throw off your records - there's a cost associated with it. The consequences of falling behind on your accounting range from paying penalties to closing your business or even serving jail time.
It can take a lot of time and effort to catch up on neglected bookkeeping. There are quite a few small businesses with financial records that are a mess because the business owner is too busy managing other aspects of the company. Don't get us wrong; you should be focusing on running your business - it's what you do best! However, this means you should look into having someone else handle your accounting.
Don't push off daily, weekly, monthly, quarterly, or annual accounting activities. (See our accounting efficiency guide to find out how often you should be performing certain accounting tasks.) If this is not something that you're able to handle in-house, then it's time to outsource with an accounting service. Consistent tracking and reporting will help clean up your books and provide valuable information for important decisions regarding the growth of your business.
If you work with an service like CSI Accounting & Payroll, we start by ensuring your records are accurate and current. If they aren't, then we can't provide an accurate service moving forward - so we perform your back work (also called back taxes.) After everything is in top shape, our system keeps it that way going forward. Back work also has a cost associated with it, so you save money by having great records and avoiding this altogether.
3. Streamlined Payroll
Like tax preparation, the payroll process can be complicated and time-consuming. At CSI, we often say that payroll is simple - until it's not. Outsourcing your payroll has huge potential to save you money because experts help eliminate penalties for late files and payroll back taxes, as well as obtain tax credits. Let's not even get into all of the time that payroll can take when you (or an employee) are doing it on your own! An expert will file and pay your taxes for you - and they'll keep you in compliance and ensure you don't overpay your payroll taxes.
Bundling payroll services along with your accounting and bookkeeping streamlines the process, keeps expenses down, and saves you the time of working with multiple vendors.
Finding a local accounting and payroll service provider is crucial to the success of your small business. Local providers have experience with local tax laws and the business climate, which means they treat your business with the respect and care it deserves. Customer service often is a major distinguishing factor between local providers and big-name providers.
While we work with small businesses throughout the country, CSI Accounting & Payroll provides that local touch along with top-of-the-line software that many small businesses wouldn't have the budget to support alone. Our payroll software gives you better reporting and better access to reports, and it helps cut down payroll processing time. Ultimately, you'll be left with reporting hours - which is much less work than doing your payroll yourself.
Work With CSI For Your Accounting and Payroll Needs
Doing your own accounting and payroll is appealing to many small businesses until you've grown enough to benefit from outsourcing these services. Outsourced accounting and payroll can save you time and money through tax strategy, records to guide business decisions, and professionally-handled payroll.
Ready to hear more about how CSI Accounting and Payroll can save you time and money? Click the button below to start the conversation.
Not ready to talk? Feel more confident before taking this step by reading this article: How to Transition from In-House to Outsourced Accounting.
Brian began working at CSI in 1996, and he purchased the business in 2002. As Owner, his primary role is in the management and growth of the firm. Since 2002, the firm has more than quadrupled in size. In 2009, Brian started CSI's payroll service to complement CSI's accounting and tax services. Brian received his Bachelor's degree from the University of North Dakota, with a double major in Accounting and Financial Management. He's a member of both the National Society for Tax Professionals and the National Society for Accountants, and he serves on the board of directors for the Professional Association of Small Business Accountants, where he was once president. Brian also serves on the business advisory council for Opportunity Partners, an organization that helps people with disabilities find employment. He's also contributed to several business books, including Six Steps to Small Business Success and The Lean Mean Business Machine. Fun Fact: To help put himself through college, he used student loans, delivered pizzas, and worked summers in a salmon processing plant in Alaska.