How an Accountant Can Help Your Salon
September 11th, 2022 | 6 min. read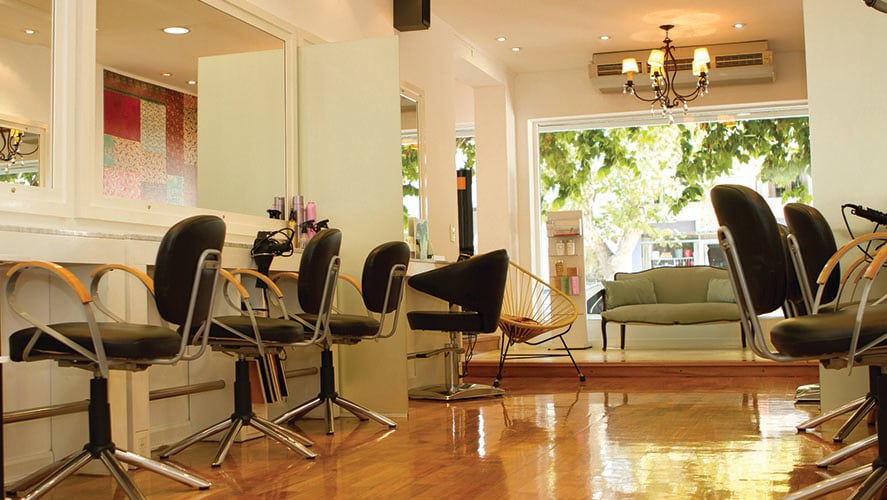 What makes a salon successful? It requires more than pampering your guests. Amongst other things, it takes careful planning, proper financial guidance, employee management, and tax-saving strategies to ensure profitability.
If you've reached the point where you're considering working with an accountant (not just an annual tax preparer) on a consistent basis, it's a good indicator that you're juggling more than you'd like to - and maybe even falling behind.
However looking to outsource with a monthly accountant can also be a good thing - your salon may be growing! With growth comes more accounting activity, and with more accounting activity comes less time to operate your salon in other areas.
At CSI Accounting & Payroll, we've worked with salons since the 1960s. Simply put, that means we know all of the reasons why you might want to outsource - and, therefore, all of the ways a monthly accountant can help relieve some stress and set you up for success.
Benefits of Salons Working With an Accountant
What do salon finances look like? Whether you own a hair salon, tanning center, full-service salon, or a corner barber shop, your primary source of income is from your services, but you likely also receive money from products that you sell and booths that you rent. Your financial obligations could include a lease, payroll, product costs, equipment, insurance, and licenses.
What Annual Tax Accountants Provide
When you just work with an annual accountant, they can't properly help you with tax strategy or give you advice. Their assistance also relies on the quality of the bookkeeping records that you provide them. This is a limited service for one annual fee, but many salons are satisfied with this when they are first starting off.
What Monthly Accountants Provide
As your business develops, there comes a time when it makes more sense to have an accountant in your books on a regular basis - and as a small business, it's not an affordable option to hire an in-house accountant. This is when you would consider an outsourced monthly accounting service.
Partnering with a monthly accounting service with expertise in salons helps ease the burden of bookkeeping, payroll, and tax preparation, giving you more time to work on growing your business. Let's take a deeper dive in the next section.
8 Ways a Monthly Accounting Firm can Help Your Salon
1. More Time For Customer Focus
Your salon should be customer-focused, but sometimes it's hard to find the time to balance finances, operations, and service. Outsourcing monthly accounting will allow you to step away from the paperwork and give the best possible care to your customers. This will, in turn, allow your business to grow and become more profitable. For your industry, you should be looking for repeat customers and great reviews to bring in new business.
2. Current Books
At the start of your relationship, a monthly accounting firm will bring your books and taxes up to speed if you have fallen behind. Learn about the consequences of falling behind here.
3. Monthly Financial Statements
A monthly accounting firm will provide monthly financial reporting including balance sheets, profit and loss statements, bank and credit card reconciliations, and sales tax filings. This will ensure that you always know how your business is doing and inspire much of the advice your accountant can offer.
4. Expert Advice, Competitive and Internal
At the beginning of a relationship, an accounting firm will review your business operations and make suggestions based on what they see you and other successful salons doing. Some examples of this can look like:
Determining your ideal business entity type
Setting hourly and commission rates, or even salaries
Establishing percentages of sales and booth rental rates for independent contractors
Maximizing profitability based on the services you offer, the products your business sells, and how many stylists work in your salon
Selecting either a cash method or accrual method of accounting
5. Tax Strategy
An accountant will provide proactive tax advice in order to minimize your taxes and prepare you in advance for tax payments you have to make. A major goal of accounting is to legally minimize your tax liability, and tax strategy is how you get there.
6. Payroll Assistance
An accounting firm will help you define whether you have employees or independent contractors working for you. They will then set up your payroll system and payroll tax obligations properly. If you work with an accounting firm that also provides payroll, there are many benefits to having your accounting and payroll under one roof.
7. Obtain Financing
Want to grow? You may need to obtain a business loan. An accountant will be an essential partner when you need to secure financing for your business expansion goals.
8. Audit Protection
Salons aren't immune to audits! An accounting firm will work hard to make sure that your business is audit-proof. Look for a firm that offers audit representation so that if you are audited by the government, the firm will stand behind its work and represent you.
Should I be Outsourcing my Accounting?
Every salon owner considers outsourcing certain aspects of their business at some point. As the owner, your time is best spent directly with your guests and employees. You should do as little of "working in the business" as possible and instead do as much "working on the business" as possible. This article touches on the value of your time and when it may not be best to do your own accounting.
If you do still want to do your own accounting, here's what you're going to need to know. Click the button below to download the free Small Business Accounting Kit, complete with:
A payroll checklist
A tax return calendar
Tips on how to read and use your financial statements
Advice on when to contact your accountant
Work With a Monthly Accountant
To have a successful salon, it may be the right time to consider outsourcing your accounting on a monthly basis. Now that you understand the time saved, stress avoided, and benefits maximized when you do this, you might be ready to consider CSI Accounting & Payroll as your trusted accounting partner.
Want to find out if CSI can be a good fit for your business? Click the button below for a free consultation. We would love to talk with you!
Worried about making the change? Let's put those fears to rest! Transitioning from in-house to outsourced accounting is easier than you think.
Brian began working at CSI in 1996, and he purchased the business in 2002. As Owner, his primary role is in the management and growth of the firm. Since 2002, the firm has more than quadrupled in size. In 2009, Brian started CSI's payroll service to complement CSI's accounting and tax services. Brian received his Bachelor's degree from the University of North Dakota, with a double major in Accounting and Financial Management. He's a member of both the National Society for Tax Professionals and the National Society for Accountants, and he serves on the board of directors for the Professional Association of Small Business Accountants, where he was once president. Brian also serves on the business advisory council for Opportunity Partners, an organization that helps people with disabilities find employment. He's also contributed to several business books, including Six Steps to Small Business Success and The Lean Mean Business Machine. Fun Fact: To help put himself through college, he used student loans, delivered pizzas, and worked summers in a salmon processing plant in Alaska.